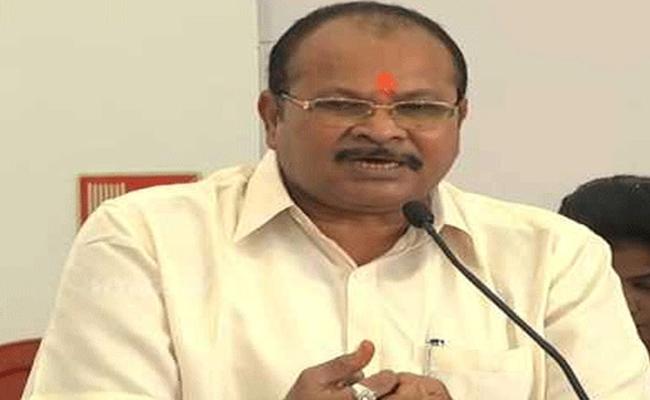 It looks like former minister and present Bharatiya Janata Party president of Andhra Pradesh unit Kanna Lakshminarayana is on the way out from his post.
Reports from New Delhi indicated that the BJP high command has finalised the name of young leader and MLC from north-coastal Andhra P V N Madhav as the party president in Andhra Pradesh.
His name is likely to be announced soon after the completion of the local body elections.
Though there was a talk that the high command might retain Kanna as the BJP president of AP unit for a second successive term, it is learnt some leaders like G V L Narasimha Rao and Purandeshwari had strongly opposed continuation of Kanna.
Apparently, they told the party leadership that Kanna's aggressive posture against YSR Congress government is helping the Telugu Desam Party more than the BJP.
Moreover, Kanna has not been taking the other leaders along with him, as he had come from a Congress background.
On the other hand, Madhav is a little soft spoken, but he doesn't mince words while attacking both the YSRC as well as the TDP.
Having a strong RSS background, Madhav will be able to take the BJP forward, the BJP leaders told the party leadership.