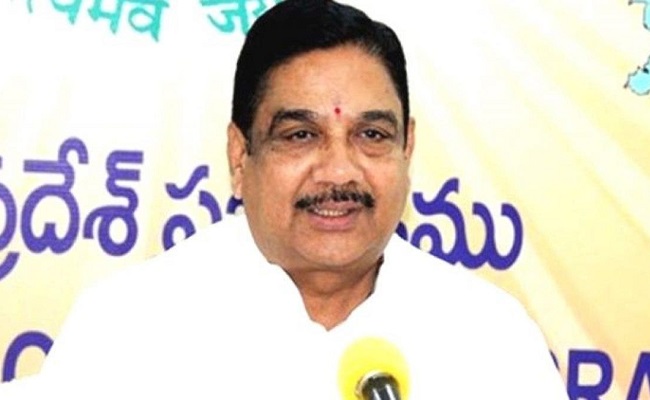 Former minister and TDP's Andhra Pradesh unit president Kimidi Kala Venkat Rao, who is considered to be a strength of the TDP in north coastal Andhra, is said to be looking up to the BJP for a better political future.
Kala Venkat Rao has not been playing any major role in the party of late, except issuing an occasional statement criticising the ruling YSR Congress party. Initially, he used to support the Amaravati farmers' cause, but now, he has virtually gone silent.
In fact, there is not much for him to do in the party, as the entire activity is being handled only by party president N Chandrababu Naidu or his son Nara Lokesh, sitting in Hyderabad.
As the president of the TDP state unit, he has not held a single meeting so far, let alone participating in the teleconferences or video conferences with the party bosses.
At least in the north coastal Andhra, there are no instances of Kala Venkat Rao organising any programme on behalf of the party.
Apparently, the Andhra TDP president is learnt to have felt that there is nothing he might gain by continuing in the TDP, as the YSRC has been racing ahead even in the areas like Rajam and Etcherla assembly constituency, where he has some hold in the people.
Under these circumstances, the talk of Kala Venkat Rao joining the BJP sooner or later is gradually gaining ground. In fact, Kala has not been very loyal to the TDP either.
He has the history of quitting the TDP to join Praja Rajyam Party in 2009. He returned to the TDP before 2014 elections.
So, there is no surprise if he takes a plunge into the BJP. One has to wait and see how and when he defects into the saffron party.