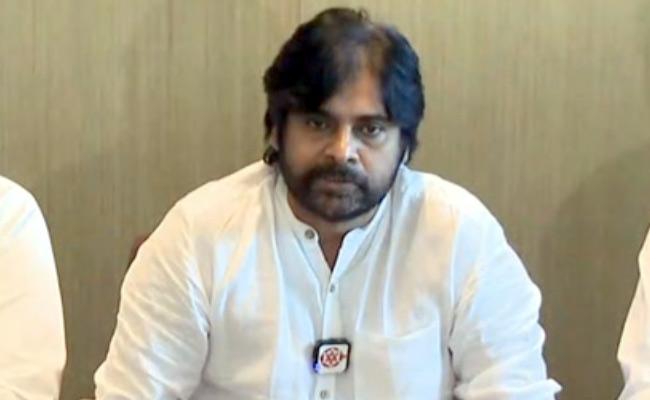 An alliance has been established between the TDP and Janasena, and the official seat allocation has been determined. TDP has presented a tentative seat distribution for Janasena, but there remains uncertainty regarding Janasena's specific contesting constituencies.
In the meantime, Janasena strongly advocates for their leader, Pawan Kalyan, as the ideal Chief Ministerial candidate for the TDP and Janasena coalition.
Janasena leaders are offering reasons to support this proposition.
According to Janasena leaders, Pawan Kalyan entered into this alliance with the primary goal of unseating YS Jagan from power. They clarify that Janasena initially entered Andhra Pradesh politics as an alternative force.
However, given the current circumstances, they have chosen to form an alliance, recognizing the challenges of facing Jagan's party independently.
Consequently, they believe that Pawan Kalyan should spearhead the election campaign as the Chief Ministerial candidate.
It is worth noting that Pawan Kalyan's support base, which includes the Kapu, Balija, and related communities, has been longing for their leader to assume the role of Chief Minister.
With Pawan as the CM candidate, it is projected that around 14-15 percent of the votes will unequivocally favor the TDP and Janasena alliance.
They also assert, even if the community votes of Chandrababu Naidu are combined, they do not exceed four or five percent.
Furthermore, Pawan Kalyan is reputed for maintaining an untarnished image as he hasn't taken any office till now.
While Chandrababu Naidu once asserted himself as a clean chit, recent corruption allegations and his recent imprisonment have impacted public opinion, bolstering Janasena's stance.
Janasena leaders caution that if TDP views Pawan Kalyan solely as a supporter, it risks losing votes from his social support base.
Notably, there is a growing demand to officially declare Pawan as the CM candidate for the TDP and Janasena alliance.
We have to see how CBN responds to this demand.