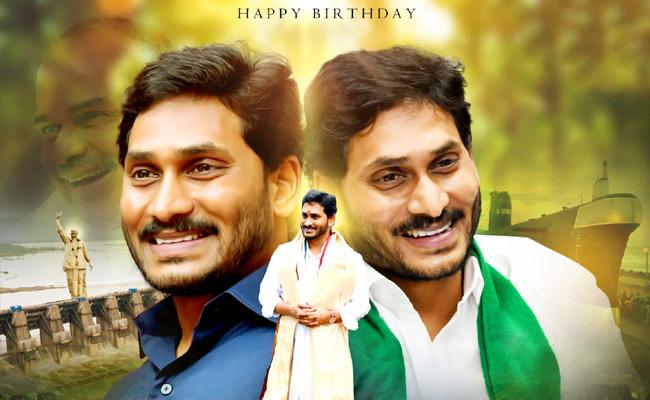 Chief Minister Y S Jagan Mohan Reddy seems to have come as a blessing for Sakshi as it could generate great revenue in the form of advertisements.
It looks like the day had created a record by generating such a huge revenue for the paper than ever before.
No leader's birthday has brought so much publicity in the media than Jagan Mohan Reddy's birthday this year.
The Sakshi paper was published in 31 pages for the first time in its long history of 13 years. Interestingly, this is for the first time that the newspaper carried its masthead on the inside pages only for advertisements.
The jacket ad, which comes on the front page with the masthead gives the highest revenue for any paper.
Today, because of Jagan's birthday the Sakshi paper has three pages of jacket advertisements in addition to the three more inside advertisements for every jacket.
This would mean a few crores of rupees revenue for the media, besides the one page government advertisement on Jagananna Sampurna Gruha Hakku.
Minister Balineni Srinivasa Reddy and his supporters are the top players of the day for the advertisements as they have taken half-a-dozen pages.
Sakshi team seems to have done a good job by cashing in on the occasion and tapping the right sources. They succeeded in getting the Sakshi coffers full, after a long gap.