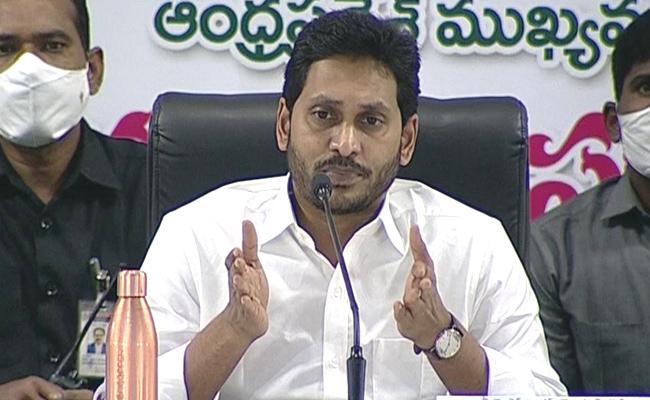 A month after reshuffling his council of ministers, YSR Congress party president and Andhra Pradesh chief minister Y S Jagan Mohan Reddy will be holding the cabinet meeting on Thursday afternoon.
Out of 25 ministers in the reshuffled cabinet, as many as 14 of them are new faces.
Among these 14, all are the first time ministers, except Dharmana Prasada Rao, who had served in the cabinets of late Y S Rajasekhar Reddy and N Kiran Kumar Reddy during the combined Andhra Pradesh regime.
So, for the remaining 13 ministers, it will be a new experience to attend the cabinet meeting. Many of them are yet to get a grip over their respective departments and the subjects, while a few others have learnt the subject quickly.
Sources said after discussing the official agenda, Jagan is expected to take a strong class to the new ministers who have exposed their ignorance in their respective subjects, while speaking to the media.
For example, the comments made by home minister Taneti Vanitha on the Repalle rape incident before the media have become controversial and she had to cut a sorry figure later.
So was the case with the comments made by new irrigation minster Ambati Rambabu on the Polavaram project.
The chief minister is also said to be not very happy with the performance of some of the ministers like Panchayat Raj minister Budi Muthyala Raju, tribal welfare minister Peedika Rajanna Dora, endowments minister Kottu Satyanarayana and women and child welfare minister Ushasri Charan, who have not learnt their respective subjects yet.
Sources said Jagan would request the ministers to take pro-active measures in highlighting the performance of their respective ministries and learn the subjects thoroughly, so that they could effectively present the government's stand in the assembly and in public.
The cabinet meeting is expected to discuss the issue of encroachment of 2 lakh acres of endowment lands, amendments to the Disha Act as sought by the Centre and review the Amma Vodi and Gadapa Gadapaloo Government programmes.