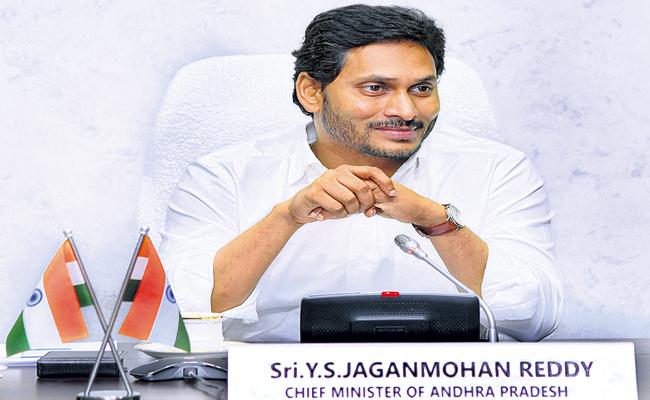 Is YSR Congress party president and Andhra Pradesh chief minister Y S Jagan Mohan Reddy contemplating going in for early elections to the state assembly?
The answer seems to be yes, according to reports doing in a section of media. Jagan held a confidential meeting with State Governor S Abdul Nazir on Monday and reportedly discussed the possibility of dissolving the state assembly shortly.
The chief minister is leaving for New Delhi on Wednesday is expected to discuss his plans with Prime Minister Narendra Modi. This is for the second time in the last two weeks that Jagan is leaving for New Delhi.
Till the other day, Jagan and his party leaders were firmly ruling out the possibilities of holding early elections in the state. Senior leaders like Sajjala Ramakrishna Reddy have clarified that elections would be held as scheduled in April/May next year.
However, the chief minister is understood to have changed his strategy, after the recent MLC elections in graduates' constituencies and also the growing rebellion within the party.
At the same time, the party has realised that there is every possibility of the opposition TDP gaining strength in the coming months.
The padayatra of TDP general secretary Nara Lokesh and the proposed bus yatra by Jana Sena Party chief Pawan Kalyan might strengthen the anti-incumbency factors.
In order to deny such a chance to the opposition and also to prevent any further internal damage in the YSRC, Jagan might have thought it better to go in for early elections so that the party has bright chances of returning to power again.
There is also a talk that Bharat Rashtra Samithi president and Telangana chief minister K Chandrasekhar Rao also gave an advice to Jagan to opt for early elections, in order to consolidate his seat of power in Andhra.
Let us see how far these speculations come true.