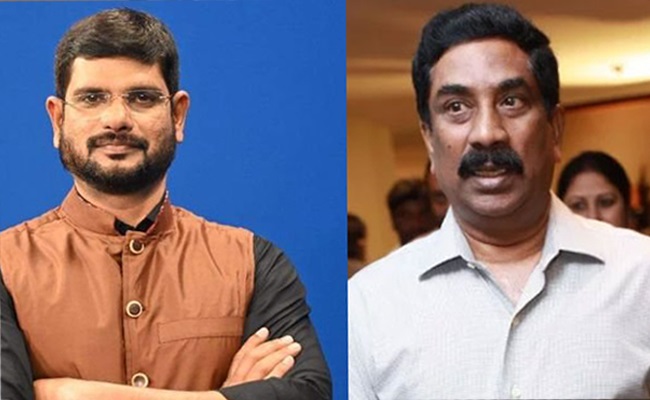 All of a sudden, since yesterday a social media campaign has started with the slogan "We are with TV5 Murthy".
When enquired it is revealed that a section of media has got an information that CID may take him into custody to question on how Nimmagadda Ramesh's letter to the Center has reached him first.
If that is the case, Murthy can easily escape by saying that the media need not reveal the source. But the yellow media is assuming that making noise that he is going to be arrested may make him a hero in the public. But that never happens.
Public will never care about any media person. No sympathy wave will ever work even in a remote possible way. The best example is that of TV9 Ravi Prakash. One has to fight his own legal battle.
Keeping this aside, a few weeks back KCR has slammed Andhra Jyothi Radhakrishna indirectly in a Press Meet without taking his name or his news daily's name. No yellow media has come to his support with slogan "We are with RK".
So making "gummadikaya donga ante bhujalu tadumunnaadu" proverb true, RK has written a big article in Andhra Jyothy. Even after that he couldn't get any support. Is TV5 Murthy bigger than Andhra Jyothy Radhakrishna?
Much to the surprise, the big wigs from a community have warned RK not to write such things and get into trouble. The impact is seen later. RK is silent now and writing pro-TS Government writings.
The TDP leaders, yellow media groups and the community bigwigs those give back up support to the party have made their hands up in Telangana.
They decided that their businesses in Hyderabad can be spared only when they keep their mouths shut in Telangana State. Same is their case with Narendra Modi as well.
They understood the fact that as long as Narendra Modi is in power, he will not entertain any TDP or TDP allied groups.