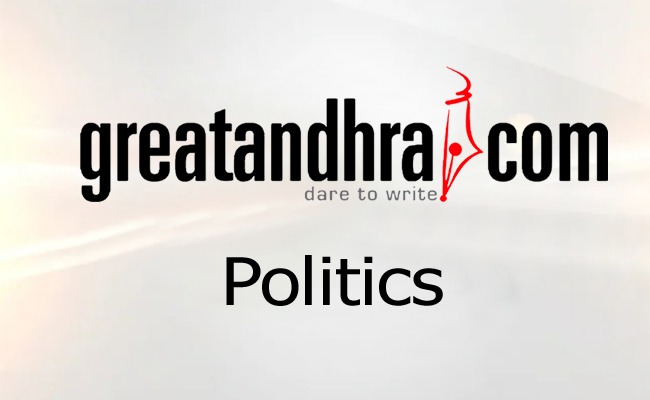 The Lok Satta party supremo Dr N Jayaprakash Narayan is fast becoming a B-team of Telugu Desam Party.
Going by his public statements on the raging Telangana statehood issue, he is sounding more like a shadow of the TDP chief N Chandrababu Naidu.
While attacking the ruling Congress and YSR Congress Party for their failures and omissions and commissions, Dr JP, however, never utters a word against Naidu, giving rise to doubts in the minds of the people whether he is acting as an unofficial spokesman of the TDP.
Though he has no political presence anywhere in the state, the former IAS officer hogs media limelight with his grand sounding statements on politics and reforms.
Talking to reporters at Ongole town, Dr JP alleged that the Congress has struck a secret deal with the YSRCP president Y S Jagan Mohan Reddy for the sake of "votes and seats" in the coming elections.
His attack on Jagan appears quite similar to the TDP's outbursts. The tone and tenor of his allegations show that he is indirectly speaking on behalf of Chandrababu Naidu.
Making a scathing attack on Congress, he said that the ruling party had decided to split the state with an eye on electoral benefits, He said that the resolution in the Assembly was a prerequisite for division of the state. Without offering any evidence, he went on hurl charges of secret understanding between Congress and YSRCP.
Known for his cerebral statements and intellectual posturing that mainly appeals to the urban classes, Dr JP has decided to boycott the Group of Ministers (GoM) constituted by the UPA government on the bifurcation of Andhra Pradesh, a stand similar to the TDP.
Though Dr JP's supporters often argue that he is the only politician in the state who has clarity of thought and a clear-cut policy on every issue concerning the people, it is very strange that nobody knows what exactly he wants on the issue of division of the state.
Dr JP has so far failed to spell out what exactly is his demand and how does he want to resolve the issue. One fails to understand how boycotting interaction with GoM could help the matters.
While attacking UPA leadership for messing up on Telangana issue and bulldozing its way to divide the state without taking into account the grievances of the people of Seemandhra, Dr JP has not come out with any concrete suggestions on how to solve the impasse.
The Lok Satta has all along maintained that it would welcome formation of Telangana as part of a comprehensive and amicable solution.
"Far from working out such a solution, the Congress has viewed the state bifurcation as a party issue with an eye on votes and seats in the next general election," the party said.
Click Here for Latest Direct-to-OTT Releases (List Updates Daily)