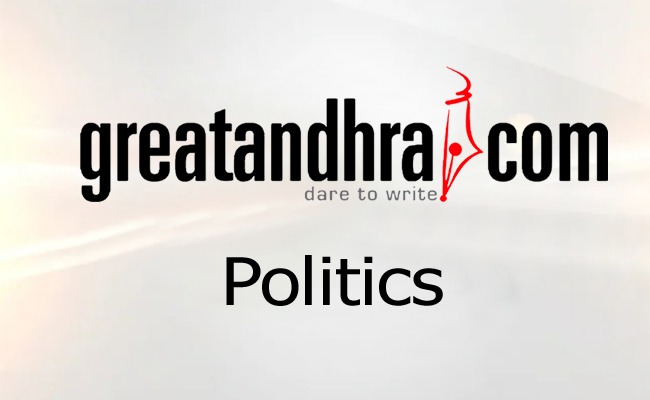 We had earlier reported that the chances of Ganta Srinivasa Rao being appointed the deputy CM are high if the TDP comes to power.
Now, the TDP has been voted to power in Andhra Pradesh and various leaders are anxiously awaiting Babu to decide on his cabinet ministers.
Some leaders have already started lobbying to get a berth in the state cabinet.
Given this background, ex minister and Bheemli TDP MLA is now eyeing the deputy CM's post.
He has already issued a statement saying that he is willing to take up the deputy CM's post if Chandra Babu decides so. However, if he is not offered the post, he said he was willing to work like a loyal party worker.
However, the rivalry between Ganta Srinivasa Rao and Ayyana Patrudu has surfaced once again in Vizag. Since both of them have won their respective seats, they are both eyeing minister posts.
After serious exchange of words, the TDP head is said to have intervened to calm down the situation.
It is a known fact that Ganta Srinivasa jumped from TDP into the Praja Rajyam party during the previous elections. Later, he moved into the Congress party along with Chiranjeevi and became a minister.
Ganta who had deserted TDP when it was going through a low phase but eventually quit the Congress and returned to TDP once again. At that time, his re-entry was severely opposed by Ayyanna Patrudu. In fact, at one stage, Ganta also decided to quit TDP but stayed back after being cajoled by Chandra Babu Naidu.
So, this time around, a war of sorts has broken out between both the TDP leaders from Vizag for the minister post. It remains to be seen who Babu will favour this time around.