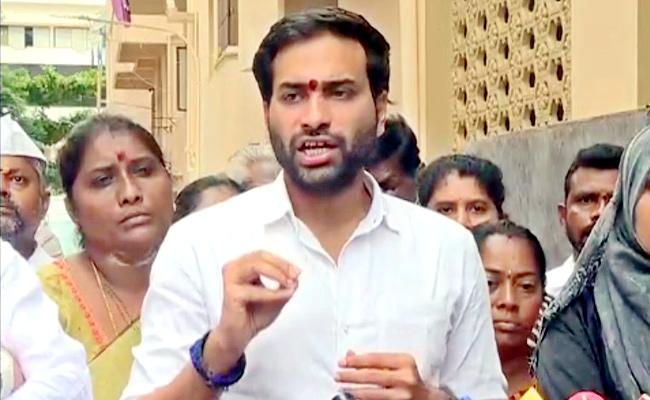 Sleuths of the income tax (I-T) department, who have been conducting raids on the offices and properties of prominent real estate developer Vamsiram Builders in Hyderabad for the last two days, are understood to have found some interesting links with the company and Devineni family in Vijayawada.
The I-T department sleuths, who have inspected the records of Vamsiram Builders, have come to know that the land holding worth crores of rupees on Road No. 2, Banjara Hills in Hyderabad which is being developed by the builders belongs to YSR Congress party leader Devineni Avinash, son of former minister late Devineni Rajasekhar alias Nehru.
According to reports, the land originally belonged to Devineni Rajasekhar, who got registered it in the name of six persons, who mostly belonged to poor families. Needless to say, these persons were acting as benami landholders of Devineni's property.
After Rajasekhar's death, these six benami landholders allegedly transferred their parcels of land to Devineni Avinash at the time of his marriage through gift deeds.
Later, Avinash gave the land to Vamsiram Builders for development to construct residential and commercial apartments in Banjara Hills, the project of which now runs into hundreds of crores of rupees.
Based on specific information, the benami prohibition unit of the I-T department had attached this property under Benami Transactions (Prohibitions) Act, 1988 and issued show-cause notices to Avinash, after recording the statements of the six benamis.
This was challenged by Avinash in the Telangana high court against the proceedings.
While this is still in the court, the IT officials are now inspecting the documents as to how Vamsiram Builders had made payments to Avinash as part of the development agreement and what benefits the earlier six benamis have received from Avinash, sources said.