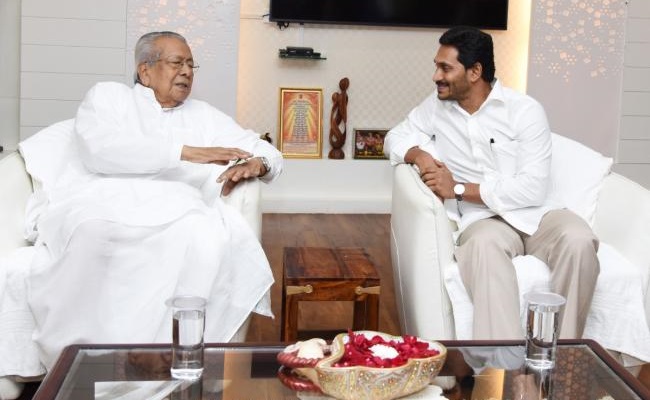 Stage is set for the formation of three capitals for Andhra Pradesh, as the Jagan government is most likely to send the two crucial bills pertaining to the capital to Governor Biswabhushan Harichandan for his formal assent on Friday.
According to reports, the Governor is expected to give his assent immediately to the two bills – one, to repeal AP Capital Region Development Authority (APCRDA) which was formed in 2014 to develop Amaravati as the capital city and the second one, to form three capital cities for decentralised administration.
Once the two bills get the Governor's assent, the state government would issue a gazette notification formally in a day or two, announcing the formation of three capitals for AP and abolition of the APCRDA. This would put an end to the legal process for the exercise of decentralised administration.
However, the two bills would have to be sent to the Centre for Presidential assent, which is mandatory for any such bills as the state capitals are linked to the Central acts.
According to reports, the state law department has given clearance to the two crucial bills, which were passed by the state assembly but were kept pending in the state legislative council.
As per the procedure laid down in the constitution, if the legislative council either rejects or doesn't take any decision on any bill within the stipulated time of one month, they would be deemed to have been passed.
"The stipulated time for the three capitals bill and APCRDA repeal bill lapsed on July 14, they are deemed to have been passed. That is why, they are now being sent to the Governor for his assent," sources said.
The only hurdle the Jagan government might face is from the state high court which is already hearing a series of petitions on the same. Any bill or ordinance has to go through judicial review.
"But that does not stop the government to go ahead with getting the Governor assent for the two bills," sources said.
CLICK HERE!! For the In Depth Updates on all the OTT Content