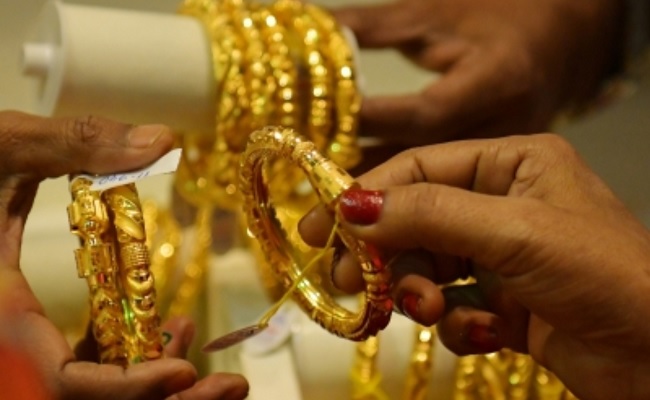 Jewellery sales have seen a slight increase following the central bank's decision to withdraw ₹2,000 notes from circulation. However, jewellers say that it cannot be compared to the rush experienced in 2016 when ₹500 and ₹1,000 notes were discontinued.
The recent announcement by the Reserve Bank of India to exchange ₹2,000 notes for lower denominations differs from the 2016 demonetization exercise, as the ₹2,000 notes will still be considered legal tender.
During the 2016 demonetization, there was a panic buying of gold, which is a trusted investment for many middle-class Indians. However, the current situation is different, according to a leading jewellers association.
"There is no significant rush, only a marginal increase in customers. The demand is not comparable to 2016 because it is not a complete note ban, but rather a gradual phase-out of ₹2,000 notes," said Surendra Mehta, National Secretary at India Bullion and Jewellers Association Ltd.
Mehta also dismissed reports of customers paying premium prices for jewellery. He stated that while there may have been isolated incidents, gold prices are already high, exceeding ₹60,000, compared to around ₹30,000 during demonetization.
Government guidelines now require customers to provide KYC (Know Your Customer) details for transactions above ₹50,000 and a PAN card for transactions above ₹2 lakh. For transactions exceeding ₹10 lakh, the Financial Intelligence Unit of the government must be notified, Mehta added.
Despite the recent increase in gold prices, the withdrawal of ₹2,000 notes did not significantly impact gold sales in Mumbai's Zaveri Bazaar. Many jewellers believe that the impact has been less this time due to the shift towards digital payment methods since 2016, with only about 10% of their transactions being made in cash.
Some jewellers, like Kumar Jain, reported a doubling of customer footfalls at their stores over the weekend. However, others stated that there was no noticeable impact on gold sales or cash transactions.
"I am not receiving many ₹2,000 notes," said Indra M Ranaut, another jeweller, suggesting that the recent move had not affected gold sales. However, there were some customers who wanted to dispose of their ₹2,000 notes and chose to purchase jewellery instead.
"I had ₹2 lakh in ₹2,000 notes. I am buying jewellery for my daughter's wedding," said a customer at a shop in Zaveri Bazaar.