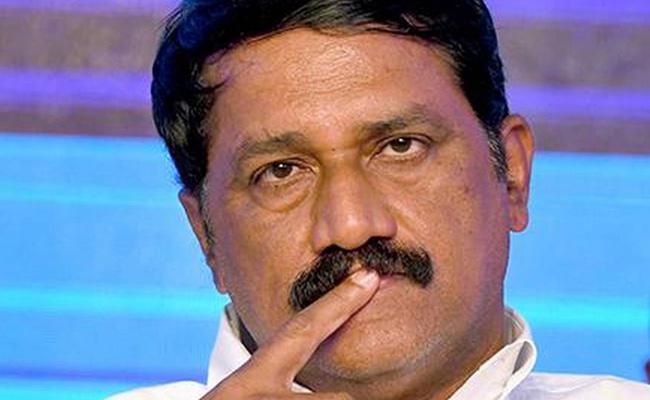 If the reports doing rounds in a section of media are to be believed, former minister and TDP legislator from Visakhpatnam (north) Ganta Srinivasa Rao would soon be made chairman of Visakhapatnam Metropolitan Development Authority (VMDA).
Ganta, who has been keeping away from the TDP for quite a long time, has been desperately trying to defect to the ruling YSR Congress party.
Though there were reports that Jagan had given him green signal to defect to the YSRC, it has still not materialised.
There has been stiff resistance from local party leaders including minister Avanti Srinivas and YSRC general secretary V Vijay Sai Reddy to the entry of Ganta into the YSRC.
However, things have changed after the defection of Visakhapatnam (South) MLA Vasupalli Ganesh Kumar from TDP into the YSRC a couple of days ago. Sources say Ganesh's entry into the YSRC is a green signal to Ganta as well.
Apparently, Ganta had met Jagan secretly and got the nod for joining the party. In this meeting, Jagan reportedly assured to make Ganta the chairman of VMDA.
The post has been lying vacant after the completion of the term of former MLA Dronamraju Srinivas.
If everything works out, Ganta will join the YSRC by September end and get the appointment as VMDA chairman by October first week, sources said.