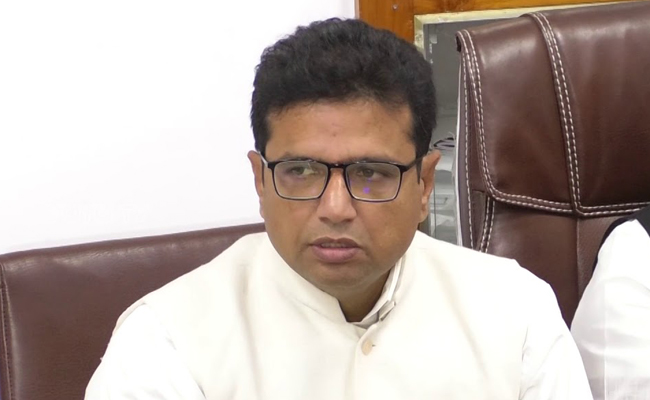 The Congress party in Telangana is already in a totally beleaguered state, with a dozen MLAs already defecting to the ruling Telangana Rashtra Samithi and several party leaders quitting the party one after the other.
The Pradesh Congress Committee is plagued with infighting with every leader throwing one's hat into the ring for the PCC chief post.
The party is left with just six MLAs and three MPs and many of them are confined to addressing press conferences, without actually doing anything to rejuvenate the party.
Now, there is a talk that senior Congress legislator and former minister Duddilla Sridhar Babu is looking towards the TRS. He has not been very active in the party activities these days.
He is learnt to be very much frustrated with the goings on in the Congress party that he has decided to call it quits to the party.
According to sources, Sridhar Babu has already met TRS working president K T Rama Rao and held discussions about his joining the party.
He is likely to meet TRS president and chief minister K Chandrasekhar Rao most likely on March 7 and formally join the party.
It is not exactly known whether Sridhar Babu is going to join the TRS conditionally or unconditionally.
Though Sridhar Babu has been denying the reports of his defection, sources said he has already made up his mind. It is only a matter of couple of days for him to make an official announcement.