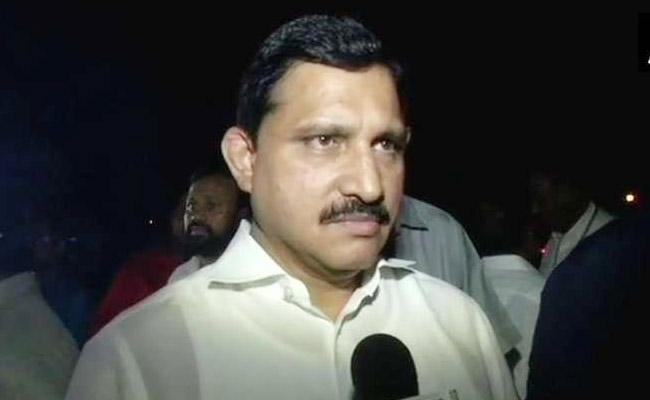 Rajya Sabha MP, BJP leader Sujana Chowdary has become a hot topic in the political circles after his secret meeting with Nimmagadda Ramesh Kumar and former minister Kamineni Srinivas in his office temporarily located in Park Hyatt.
The meeting happened on June 13 created a political storm. It is a known fact that Nimmagadda Ramesh Kumar has been in a tussle with Jagan Mohan Reddy's government for quite some time for removing him from SEC post by the AP government. His episode didn't reach its logical conclusion till now.
At this juncture, his meeting with BJP leader Sujana Chowdary in a star hotel assumed significance and it has attracted criticism from several quarters.
With the increasing criticism, Sujana Chowdary had to issue a clarification that the meeting was not held secretly and it was a casual meeting.
He said that their families knew each other for more than one generation. He went on to clarify that they did not discuss any topic which is inappropriate to either of them.
Despite his clarification, the political storm has been suffocating Sujana Chowdary.
Sujana Chowdary finally understood the impact of his meeting and he closed down the temporary office in Park Hyatt. He started operating from home to avoid unnecessary attention and controversies.
CLICK HERE!! For the In Depth Updates on all the OTT Content