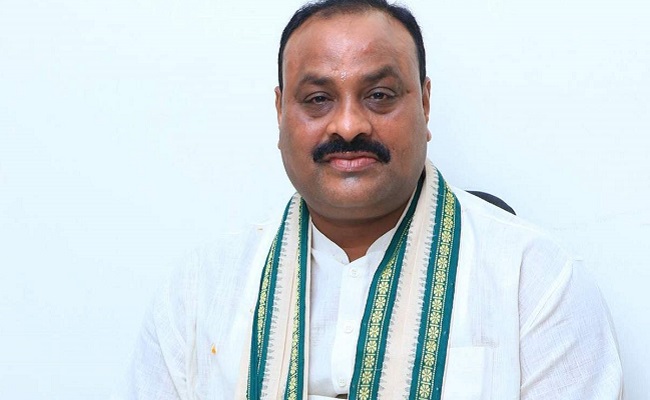 Atchen Naidu is behaving differently from his usual style. His 80 days remand in prison has affected him a lot, say the people around him.
He is now out on bail a month ago. But till now he hasn't come in front of media cameras. He didn't utter a single word against anyone in the ruling party.
On the other hand, there are assumptions that he will be given the position of AP TDP President. But Atchen Naidu is not opening his mouth. He is staying in his own town Nimmada as per a hearsay.
Some are saying that he will come to the media only after getting the position officially and voice out on the ruling party. But some others are saying that his morale has come down drastically and at present he is not in the mood to take up any position in TDP.
"Maybe it takes time for him to come out from trauma. He seems to be not mentally prepared to fight with the ruling party. At the same time he is not in a position to say a blunt 'no' to his party head if something is offered. He is in a retrospective mood, I think", says a person close to him in the condition of anonymity.