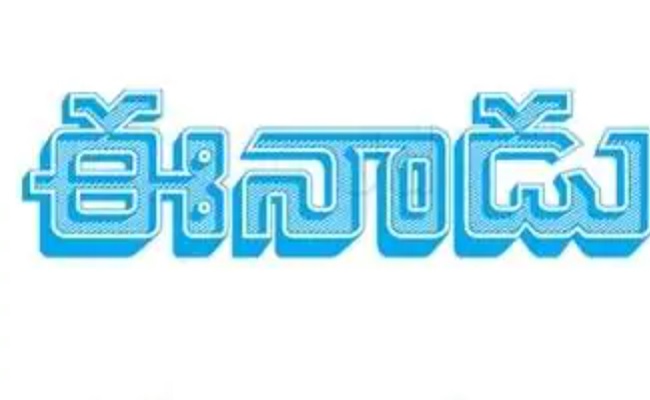 The recent readership survey has revealed that Eenadu has lost a large number of readership in recent times. The faith on this news daily among the public seems to have reduced to 30% as per the latest reports.
The reasons for this downfall may be many but many households have unsubscribed Eenadu and shifted to Namaste Telangana or Sakshi in Telangana State. That's a huge blow to the age old daily that has projected itself as the savior of Telugu language. But the same projection seems to have got overdosed.
A 60 year old reader from Warangal says, "About 30 to 40 years ago I used to read Prajasakti. But all of a sudden I stopped reading that and shifted to Eenadu. The decision was not conscious, but when I try to decode, I feel when I got a feeling that Communism can never come back to power, I stopped subscribing Prajashakti. Now, the reason for me stopping Eenadu could be my feeling that TDP can never come back to power in my state. So I started reading Namaste Telangana from the last 9 months".
Another 50 year old reader from Hyderabad who has shifted to Sakshi from Eenadu says, "Our family has been ardent followers of Eenadu for more than three decades. But almost a year ago we stopped reading it. The main reason is me and my husband got vexed up by the forced translations of English words like road divider as "Rahadari Vibhagini", air hostess as "gagana sakhi". We are finding it difficult to accept such forced vocabulary. Even to understand that as curation of Telugu language, it is not so. Those translations are Sanskrit but not Telugu. Sakshi is comfortable to read and at least has some positivity in news".
As per a survey Eenadu has lost a mammoth 20.15 lakh readers while Andhra Jyothy has lost 33% of its loyal readers. In Andhra Pradesh, especially in Srikakulam, Vizianagaram, Visakhapatnam and Godavari districts Eenadu has lost 46% of its readers while Sakshi gained 13% of new readers.
In Rayalaseema, Sakshi has gained 59% of new readers, while Eenadu lost 33%.