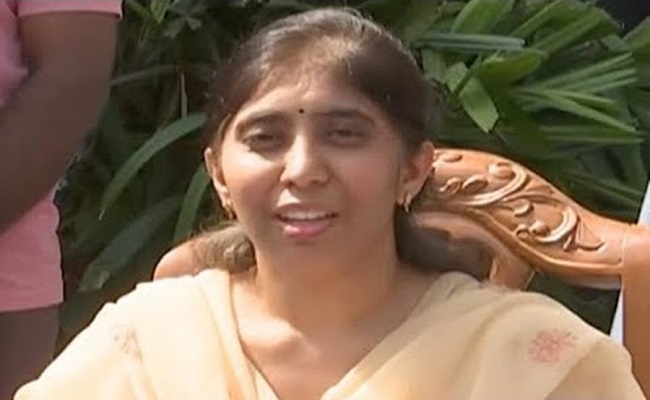 Yerra Gangi Reddy is Accused 1 in the murder case of former minister Y S Vivekananda Reddy and is currently serving a prison sentence in Chanchalgudi Central Prison.
Interestingly, Vivekananda Reddy's daughter, Dr N Suneetha Reddy, has been attempting to be friendly with the accused and making allegations against her own family members.
Sources indicate that Dr Suneetha Reddy, accompanied by her advocate, visited Chanchalguda jail on Friday to meet Gangi Reddy.
However, the jail authorities denied her access to meet Gangi Reddy but allowed her advocate to meet Accused 1.
According to sources, Dr Suneetha Reddy's advocate spent a few minutes with Gangi Reddy and reportedly obtained signatures on some documents.
It is also worth noting that Dr Suneetha Reddy intervened in the petition filed by Vivekananda Reddy's Personal Assistant Krishna Reddy, seeking the cancellation of Dastagiri's bail.
This demonstrates that Dr Suneetha Reddy is supporting the accused killers while pointing an accusing finger at her own family members.
There is sufficient evidence indicating that she has been working under the influence of TDP leaders and aspires to contest the Kadapa MP seat on a TDP ticket in 2024.