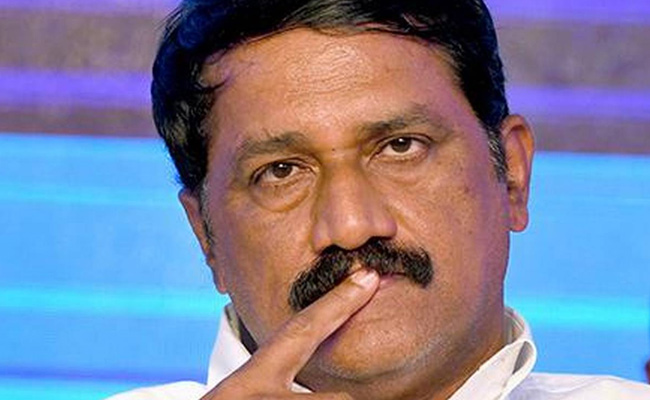 There is quite interesting talk doing rounds in Visakhapatnam politics, particularly around former minister Ganta Srinivasa Rao.
The former minister, who is known for shifting his loyalties, is the talk of the town these days, with people rolling out speculation over his future.
He had won from Visakhapatnam North Assembly constituency in 2019 elections, despite a massive wave in favour of Jagan Mohan Reddy.
Though he had won from Bhimili in 2014 on TDP ticket and was the Minister for five years during Chandrababu Naidu's regime, he was shifted out of Bhimili just before the 2019 elections.
He had sent his 'resignation' letter to the Assembly in support of the Vizag Steel Plant employees against privatisation plans.
Though the resignation is not accepted yet, Ganta is not active in politics these days. He is neither leading any movement against privatisation of steel plant, for which he had sent his resignation.
As things stand here, it is said that Ganta would go back to Bhimili in the next elections, though there is not clarity on which party he would contest.
Since he is with the TDP, some of his supporters say that he would contest on TDP ticket.
Meanwhile, watering down these dreams, the TDP leadership had appointed constituency incharge for Bhimili, which is now represented by Minister Mutthamsetti (Avanti) Srinivas.
It is also speculated that TDP general secretary Nara Lokesh is also said to be having plans to contest the next election from Bhimili.
Lokesh had contested the 2019 elections unsuccessfully from Mangalagiri constituency and this time, in 2024, he is on a look out for safe constituency.
The TDP leadership found that Bhimili is one of the safe constituencies for Lokesh to try his luck for second time.
The TDP had won six elections since 1983 of which five consecutive victories from 1983 to 1999, are on its side.