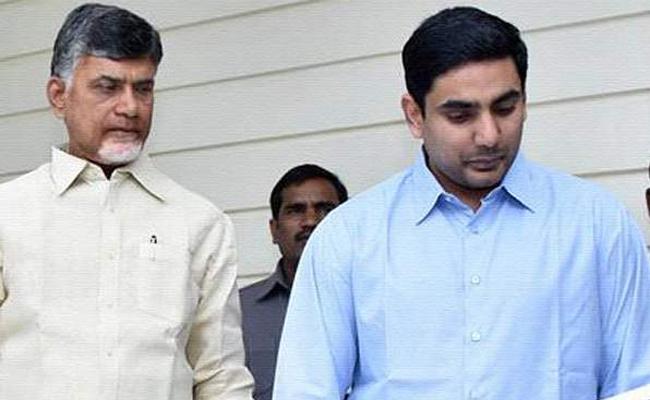 Chandrabau's over love and exaggerated care have been yielding negative results to Lokesh's political future.
Father made his son a Minister from the back doors without making him contest and win in 2014 elections. Had Lokesh was pushed to contest in 2014 elections, he might have won in the Modi-Pawan wave. But that didn't happen.
Finally he contested in 2019 elections and faced an insulting defeat. Continuing in the same MLC position, Lokesh is now passing him time in the portfolio of National General Secretary of the party.
The sons of Lalu Prasad Yadav, Mulayalam Singh and KCR have proved their mettle in the elections on par with their fathers. YS Rajasekhar Reddy also laid a right political path to his son YS Jagan Mohan Reddy when he was alive. Though he has no father to guide at present, the son is striding ahead.
Only in the case of Chandrababu, his lineage is not successful in politics.
It's like the famous Bommarillu scene between Chandrababu-Lokesh where the former always underestimates the latter and does all the work on his behalf leaving him no chance to prove himself.
Chandrababu is not leaving no responsibility to his son even now. He is still standing in the foreground and fighting the battle. Lokesh is not getting trained practically.
Surprisingly Chandrababu is not giving any elevation to Lokesh. He is not announcing his name as the successor. Chandrababu still boasts that he would bring back the party to power but not giving any importance to Lokesh in the battle. Above all, he is giving more importance to Pawan Kalyan than his own son.
So by all means, Lokesh's first enemy is none other than Chandrababu.