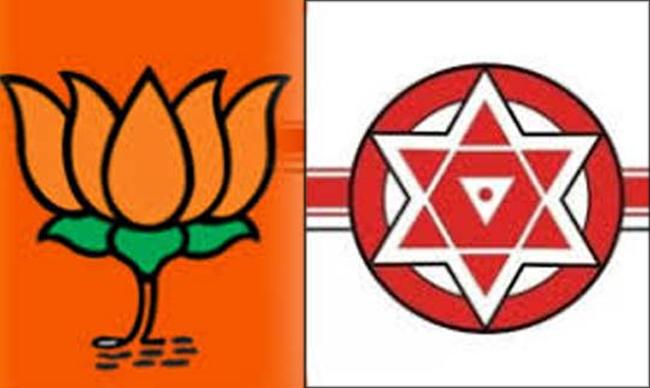 It is shocking to know that several of the AP BJP leaders find the Jana Sena as a big liability to the party for the 2024 general elections.
Though none of the BJP leaders want to speak it loud at this point of time, they are admitting within their inner circles about the alliance.
This opinion had come among several of the BJP leaders only after the Tirupati Lok Sabha by-elections.
Though there were enough indications after the local body elections in the state, the BJP leaders realised that the Jana Sena is a liability to them than asset.
The BJP leaders have carried Jana Sena chief Pawan Kalyan over their shoulders during the Tirupati by-election.
Pawan Kalyan was given the main seat at the couple of public meetings that he addressed.
The BJP leaders also took the pains of speaking for his new film "Vakeel Saab" as part of the election campaign with an eye on the votes of Pawan Kalyan's fans.
BJP candidate Rathna Prabha, went one step ahead and told the fans that she had seen the film, though she never had the habit of watching movies.
But, all that did not help the BJP to fetch votes in the elections. The votes were much less than the fans attended the election meetings of the Jana Sena chief.
The BJP leaders now think that it is unworthy to carry Pawan Kalyan with them in the 2024 general elections as the fans are not voters.
However, it is to be seen what decision that BJP Central team would take as the elections approach.