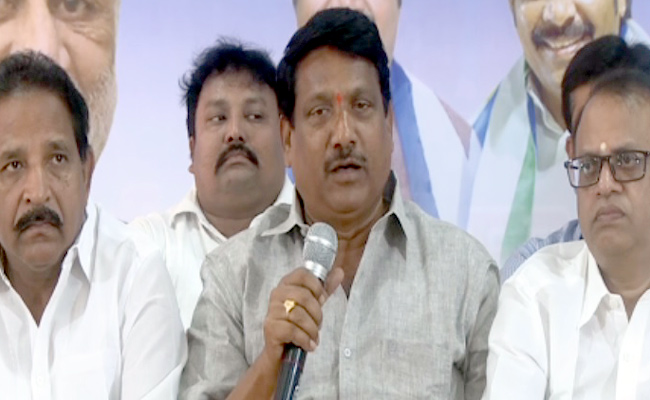 Senior YSRCP leader and former chairman of Andhra Pradesh Technology Services Koyya Prasad Reddy was on Wednesday sacked from the party on the charges of land grabbing,
The disciplinary committee of the YSRC which had gone into the largescale complaints against Prasad Reddy announced his suspension after due enquiry.
An official statement to this effect was released by the party stating that Prasad Reddy, who hailed from Visakhapatnam, was suspended from the party immediately.
Apparently, Prasad Reddy had misused the name of YSRC general secretary and Rajya Sabha member V Vijay Sai Reddy and also that of Visakhapatnam Collector in settling some land deals in the port city.
The party central office gave a strict warning to all the party leaders against indulging in land dealings and grabbing by misusing the names of the party, parliament members and senior leaders.
"Stringent action would be taken against such leaders," the statement said.