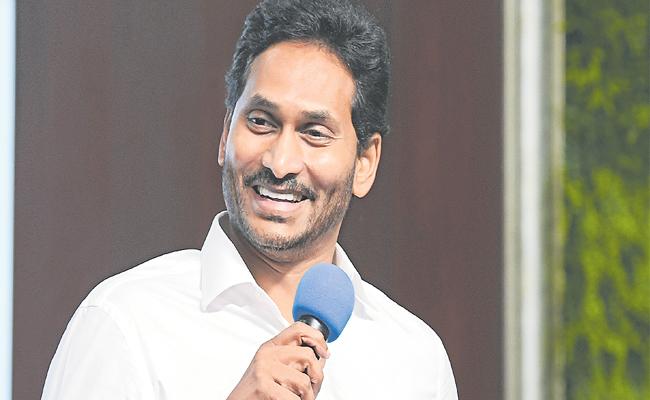 Politicians have their own strategy to be in power, winning the hearts of the people and thus winning the successive elections.
Andhra Pradesh Chief Minister and YSR Congress supremo, Y S Jagan Mohan Reddy, has a different school for his politics.
Quite interestingly, his rivals are unable to follow his syllabus and are trying to beat him with the old syllabus that they have been following for decades.
Time has changed and Jagan Mohan Reddy has a handful of strategists who are able to read the minds of the present digital generation.
In Mahabharat, Lord Krishna had a different school of politics while Sakuni, who sailed with Kouravas had quite a different school.
Sitting in the top chair for three years, Jagan Mohan Reddy did not care for the media or his critics.
He had even faced the toughest year with the people and the government waging a relentless battle against dreadful and disastrous pandemic.
He is addressing the issues of the aged by giving them pension at their doorstep. He is also addressing the requirements of the young, the present generation, by giving them digital classrooms and tabs on hands.
Going by the silent work that he had been doing for the past one year, his target in the 2024 battle is hitting the kings and not the soldiers.
He seems to be not worried about how many soldiers would survive in the 2024 battle but wants the king, prince, and the lieutenant to face defeat.