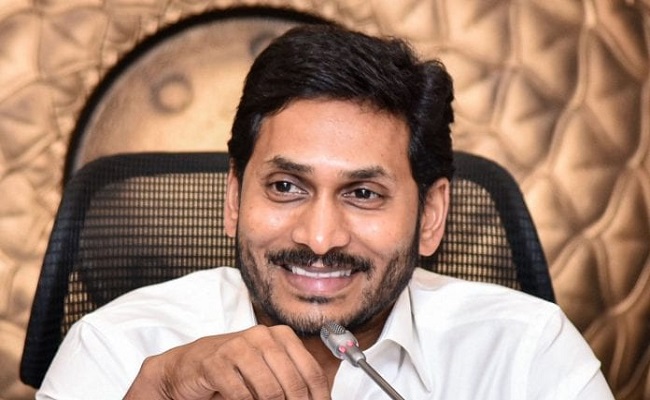 After a prolonged legal battle taken up to Supreme Court, the Y S Jagan Mohan Reddy government on Saturday quietly issued orders removing the YSR Congress party colours on panchayat buildings in the rural areas.
The panchayat raj and rural development department, in its latest orders, said only white colour be painted on the panchayat buildings and blue and green colours be removed.
However, the department insisted that the photograph of chief minister Y S Jagan Mohan Reddy is a must on every panchayat building.
The department directed that the funds for painting of buildings with white colour be drawn from the grants released under 14th finance commission grants.
On June 3, the Supreme Court dismissed a special leave petition of the Jagan government challenging the state high court's order banning painting of government buildings with YSR Congress party colours.
The apex court ordered that the party colours painted on the government buildings be removed within four weeks. It warned that if the government did not comply with the orders, it would be treated as contempt of court.
The Supreme Court did not agree with the arguments that the colours painted on the government buildings had nothing to do with the YSRC flag colours.
It said the colours were very much in tune with the party colours and upheld the judgement of the high court in this regard.
It may be mentioned that the high court had ordered removal the party colours from the government buildings.
While the high court said no colour resembling the YSRC colours should be used for government buildings, the Jagan government brought in another GO, adding terracotta colour to the existing colours.
Some persons challenging this GO in the high court again and the court, after thorough enquiry, revoked the GO.
The high court expressed anger over the government and summoned both chief secretary and panchayat raj secretary to the court on May 28.
CLICK HERE!! For the In Depth Updates on all the OTT Content