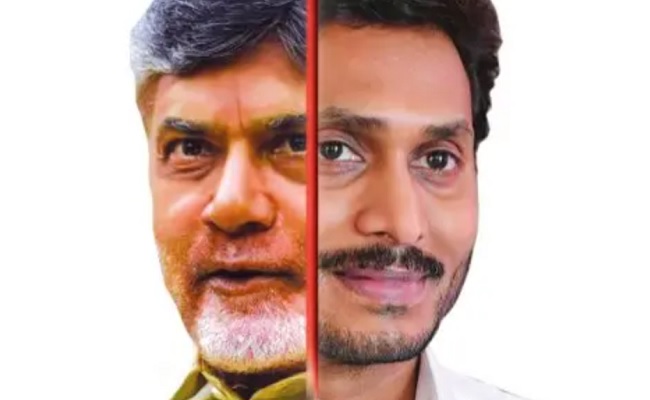 YS Jagan and Nara Chandrababu Naidu were arrested in different cases in different times. While Jagan faced his arrest without public drama, Chandrababu Naidu's response raised eyebrows.
Jagan never cried like Chandrababu. His party, the YCP, did not orchestrate any protests or rallies against his arrest way back. He faced his legal battles alone, which ultimately bolstered his political image.
In contrast, Chandrababu Naidu's arrest for his alleged involvement in a skill development scam led to a flurry of activity by the TDP. They initiated protests across multiple cities, with software engineers, TDP supporters, and party leaders taking to the streets.
CPI, CPM, and Jana Sena, aligned with the TDP, displayed enthusiastic support.
Chandrababu's influence in AP has led to the creation of various TDP affiliated associations that oppose the YCP government. These groups question Chandrababu's arrest, emphasizing that he wasn't part of the decision-making process in the Council of Ministers regarding the Skill Development Program.
The media landscape appears divided, with yellow media backing Chandrababu and casting doubts on Jagan's cases. However, the public is observing the situation closely. They see Jagan as a seasoned politician facing legal challenges, while Chandrababu's confused approach remains a matter of contention.
Jagan's quiet response to legal issues has enhanced his political standing, while Chandrababu's vocal protests have sparked debates and criticism. The ongoing legal battles will ultimately determine their fates.