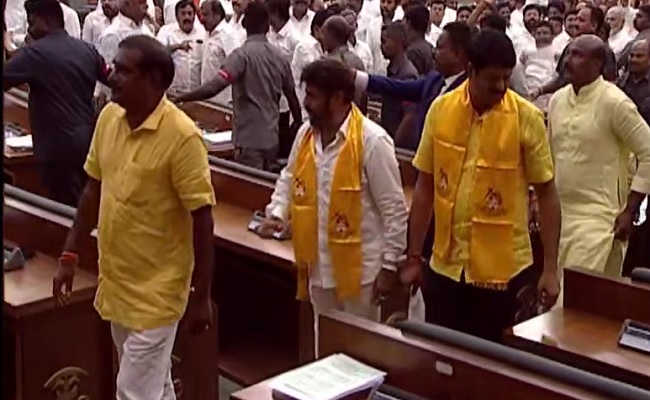 Nandamuri Balakrishna, an MLA from Andhra Pradesh, exhibited inappropriate behavior in the AP Assembly today.
Upon exiting the Assembly, he gestured in an offensive manner towards a member of the ruling party.
The meaning of this gesture is widely understood to be of a very low and vulgar nature.
Prior to this incident, Balakrishna had approached the Speaker's podium and made gestures such as twirling his mustache and striking his thigh.
The Speaker issued a stern warning to him, considering it as his first mistake.
Nevertheless, Balakrishna, who is the son of NTR, tarnished the party's reputation with his vulgar behavior as he left the Assembly.