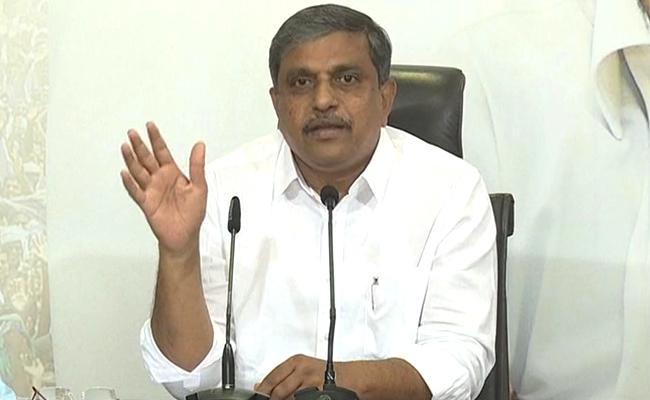 YSR Congress party president and Andhra Pradesh chief minister Y S Jagan Mohan Reddy has gained so much ground in the state and earned so much love among the people of the state that there is no strong leader who can take on him in the coming days.
"There is absolutely no opposition which can pose challenge to YSR Congress party in the state. This side of the line, there is Y S Jagan Mohan Reddy and on the other side, there is none," said senior YSRCP leader and advisor to the government Sajjala Ramakrishna Reddy.
Stating that the chief minister has set a bench mark for good governance by implementing a slew of welfare schemes, Sajjala said Jagan had made an indelible impact in the minds of the people.
"The agenda set by Jagan is so strong that the people would not look for any other party unless they come out with a better agenda," he said.
Sajjala said the state required a responsible opposition party.
"The people will not believe the cheap tricks of Telugu Desam Party president N Chandrababu Naidu. His policies are outdated," he said.
He said the happiness being witnessed in the faces of the people and their self-confidence would bring the YSRC back to power in the next elections, too.
"He has created so much confidence among the people that they do not think of any other alternative political party in the state," the YSRC leader said.
He found fault with Bharatiya Janata Party leaders for raising unnecessary controversies like renaming of Jinnah Tower in Guntur and King George Hospital in Viskahapatnam.
"It has no people's issues to fight for; so, it is taking up silly issues for political gains," Sajjala criticised.