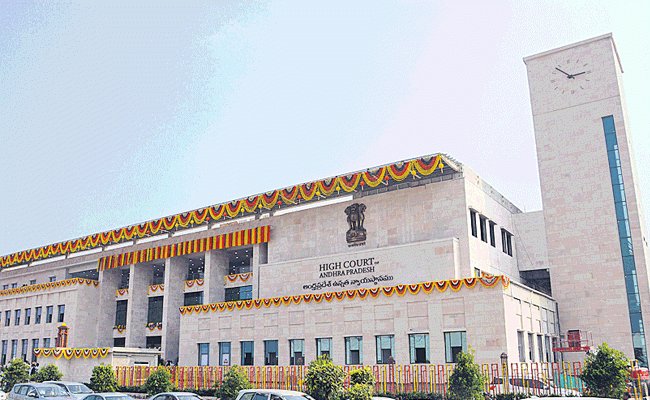 In yet another legal setback to the Jagan Mohan Reddy government in Andhra Pradesh, the state high court on Monday dismissed its review petition on depositing money into the accounts of mothers under Jagananna Vidya Devena scheme.
A division bench of the high court, which was hearing the review petition of the Jagan government challenging an earlier judgement striking down its decision to deposit money into the accounts of mothers instead of colleges, upheld the single judge bench verdict.
The bench rejected with the argument of advocate general Subrahmanyam Sriram that the decision to deposit money into the accounts of mothers was to ensure transparency in the system and prevent irregularities by the college managements.
In September this year, the single judge bench ordered that the reimbursement of fees under "Jagananna Vidya Deevena" (Fee reimbursement scheme) be done to the colleges but not to the mothers.
The petitioners argued in the court that the mothers were not paying the fee to the colleges as a result of which the colleges were not getting the fees due to be paid by the students.
The high court ordered that the government should credit the amount to the accounts of the respective college principals. If the amount is directly credited to the colleges, it would help the students continue their education without any hassles, the court said.
However, state education minister Adimulapu Suresh said the government would go for appeal against the court order. He said that some colleges were drawing the fee reimbursement showing fake admissions and misusing the funds.
He said there is no watch on the colleges on the students' admissions and the students' continuation in the courses. The government is also very particular on the colleges following reservations in admissions.