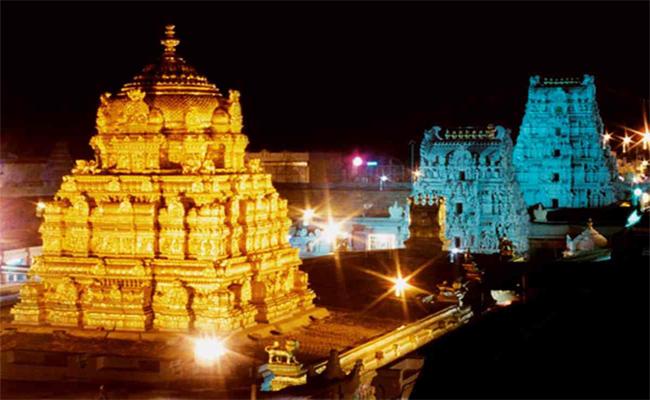 Bharatiya Janata Party leaders who have always been looking for some controversies pertaining to Hindus to trouble the YSR Congress party government in Andhra Pradesh led by Y S Jagan Mohan Reddy got yet another issue to make big noise.
They managed to one more issue related to Tirumala Tirupati Devasthanams, which manages the famous temple of Lord Venkateshwara on Tirumala, even before the controversy over the auction of temple lands in other states subsided.
The issue that triggered the latest storm is about a story written by a student in Sapatagiri, the official magazine of the TTD, in Tirumala, which has apparently distorted the Ramayana, the story of Lord Rama.
The student, Puneeth of Class 9 in Tirupati, apparently wrote the story in Saptagiri, stating that Sita had not given birth to twins – Lava and Kusa. She had given birth only to Lava, while Kusa was just a doll made of dried grass (Dharbha).
The BJP leaders, who had been looking for an issue to create troubles for the Jagan government, raised an objection and staged a dharna in front of the TTD headquarters in Tirupati.
Former TTD member and BJP leader Bhanuprakash Reddy said publishing such a fictitious story in Saptagiri, the official magazine of the TTD, would only mislead the people and devotees of Rama.
"A Dharmic institution like TTD should not give publicity to such stories being spread in folklore. It should take into consideration only epic Ramayana, written by sage Valmiki," he said.
Though the TTD is yet to respond on the same, the issue will definitely provide some masala to the anti-Jagan television channels to conduct debates to cash in on the controversy!
CLICK HERE!! For the In Depth Updates on all the OTT Content