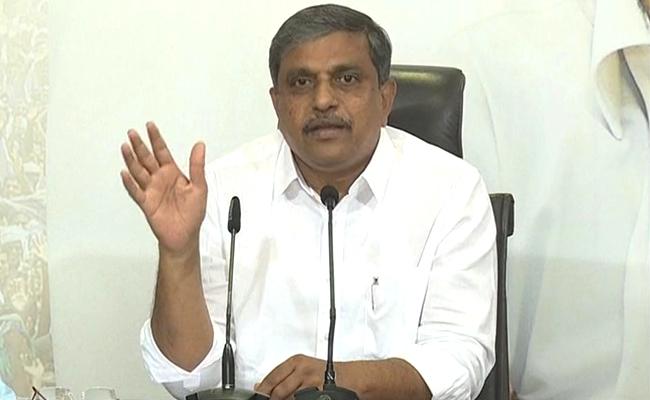 "Dushta Chatushtayam" (Gang of four) has become a popular phrase in Andhra Pradesh politics these days, as YSR Congress party president and chief minister Y S Jagan Mohan Reddy has been regularly using the phrase to describe his detractors.
Jagan takes pains in explaining the members of this gang of four – Telugu Desam Party president N Chandrababu Naidu, Eenadu group chairman Ch Ramoji Rao, Andhra Jyothy managing director V Radhakrishna and TV5 channel chairman B R Naidu.
Of course, he also adds Jana Sena Party chief and power star Pawan Kalyan to the list by describing him as Naidu's Datta Putrudu (adopted son), for targeting him and his government regularly.
Actually, the term "gang of four" had originally become popular during the August 1995 coup against TDP founder and former chief minister N T Rama Rao. This term was referred to four TDP leaders who backstabbed and dethroned NTR from power.
They were: N Chandrababu Naidu and his colleagues T Devender Goud, P Ashok Gajapathi Raju and Kotagiri Vidyadhar Rao, who played a major role in pulling down NTR from power and usurping the throne.
Now, YSRC general secretary and advisor to the Jagan government Sajjala Ramakrishna Reddy says there is a "gang of four" in Telangana also, who are fighting among themselves to grab power in that state.
Though Sajjala did not name the leaders in the gang of four in Telangana, he is obviously referring to the four family members of TRS founder and chief minister K Chandrasekhar Rao. They are: his son K T Rama Rao, daughter K Kavitha and nephews T Harish Rao and J Santosh.
"These four members of the gang are trying to prove their supremacy over each other by targeting Andhra Pradesh chief minister Y S Jagan Mohan Reddy by making controversial statements in a systematic manner," he said.
Sajjala wondered whether this gang of four was expecting a counter reaction from Andhra Pradesh leaders criticising KCR, so that it would ultimately help the gang to gain some mileage and popularity.
"Maybe, they want to kick up a dispute between Telangana and Andhra so that they could utilise the same in their war of one-upmanship. But AP doesn't want to get into the mud in which these gang leaders are fighting among themselves," Sajjala observed.