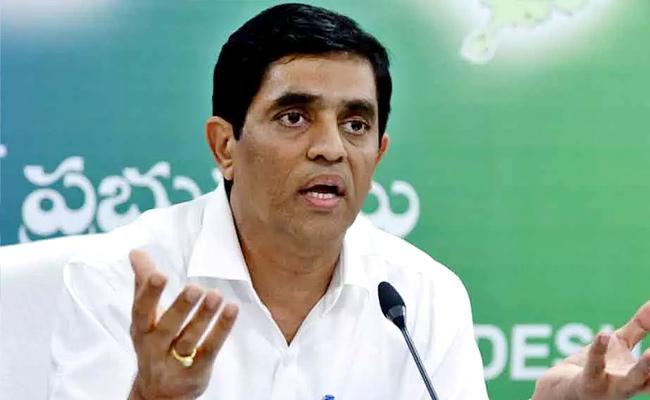 As an opposition party, the Telugu Desam Party might feel it has right to question the Y S Jagan Mohan Reddy government on issues of public concern. But it cannot make wild allegations against the chief minister for cheap political gains.
Unfortunately, even so-called senior leaders like former finance minister TDP politburo member Yanamala Ramakrishnudu have chosen to cast aspersions on the chief minister who had a stop-over at London on his way to Davos in Switzerland to attend the World Economic Forum summit.
Based on a fictitious story published in Andhra Jyothy on Saturday, Yanamala sought to know what the real story behind the London landing mystery of the chief minister and his family.
He said there were widespread doubts that Jagan's foreign trip was aimed at hiding his massive illegally acquired wealth. He asked where the need was for the chief minister to go on an authorised, secretive trip to London.
"Jagan should have gone on an official and fully authorised trip. How could the CM go with his wife and another person without taking officials? The CBI court had given permission only for Jagan's visit to Davos but his special flight took him to London now. The Government should explain whether the CM had permission to go to London or not," he demanded.
However, YSR Congress party shot back at Yanamala for his irresponsible comments.
"It appears Yanamala has lost his mental balance as he is ageing and sought to make cheap comments against the chief minister," said present financial minister Buggana Rajendranath Reddy.
He said Jagan's London visit was no secret. He was supposed to go directly to Davos.
"His special flight landed in Istanbul, capital of Turkey, to fill the fuel, but because of heavy air traffic, it took a lot of time to fill the fuel," the minister said.
In the meantime, the landing time at Zurich had expired, as no flights would be allowed after 10 pm.
"This was conveyed to Indian embassy authorities by the Swiss authorities and as a result, his flight had to be diverted to London. This was informed to the Indian embassy in London," Buggana said.
Following the request from Indian embassy authorities, Jagan's flight was allowed to land in London and arrangements were made for his stay at London for a few hours.
"Though the flight was ready to leave for Zurich this early morning, the pilots were asked to take rest for certain hours as per the DGCA rules. This afternoon, the flight has left for Zurich," he said.
While this is the truth, the TDP leaders and the Yellor Media have chosen to launch a smear campaign against the chief minister, the minister criticised.