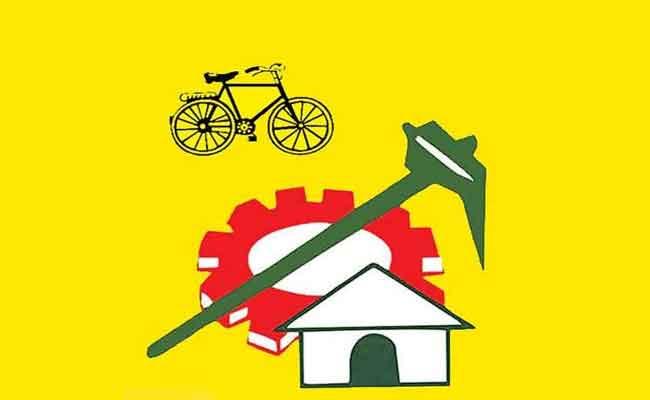 Telugu Desam Party headed by former Andhra Pradesh chief minister N Chandrababu Naidu, which had been raising his voice strongly against electronic voting machines and advocating returning to ballot system in the elections, has taken a complete U-turn.
On Monday, the TDP, which attended an all-party meeting convened by the Election Commission of India at the Constitutional Club on the introduction of the remote voting machines in the ensuing elections, as part of electoral reforms.
Till now, a voter has to physically travel to the district where he is a registered elector in order to cast his vote, but in the remote voting system, migrant voters won't have to travel to their home district to exercise their franchise but can cast their vote through remote method.
The EC made the proposal in a letter to several political parties on December 28 and called for a meeting on Monday to demonstrate a prototype of the system. It asked the parties to forward their comments by January 31.
But as many as 16 opposition parties declared that they would oppose the Election Commission's multi-constituency remote electronic voting machines.
They include the Congress, Janata Dal (United), Shiv Sena, Communist Party of India, Communist Party of India (Marxist), National Conference, Peoples Democratic Party, Jharkhand Mukti Morcha, Indian Union Muslim League and Revolutionary Socialist Party among others.
The TDP, which has been opposing any kind of EVMs and fighting for the re-introduction of ballot system since it lost power in 2019 elections, changed its stand and extended support to the RVMs.
TDP legislator Payyavula Kesav and NRI wing member Vemuri Ravi Kumar, who attended the EC meeting in Delhi said their party would support the remote EVMs.
They said the remote EVMs would go a long way in protecting the voting rights of those who are away from their places and helping prevention of impersonation.
They said the RVMs would also help increase the voting percentage and give an opportunity to the migrant voters to exercise their franchise.
It is quite obvious that the TDP has changed its stand only to appease the BJP, as till 2019 general elections, it had accused the saffron party of manipulating the EVMs.
Now, it is trying to patch up with the BJP and hence, it has taken a U-turn on the EVMs only to avoid antagonising the saffron party and the Centre.