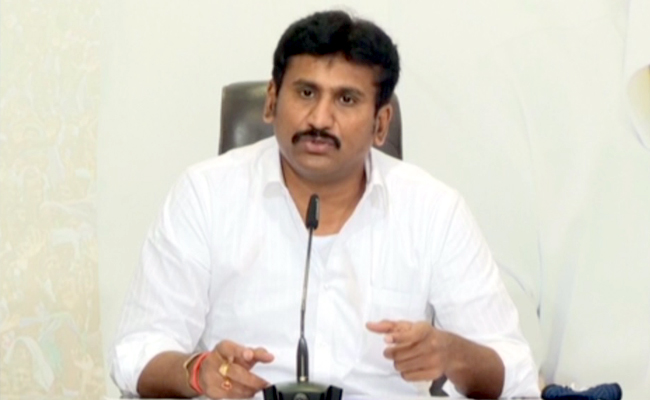 Having realised that it cannot come to power in Andhra Pradesh again as long as YSR Congress party president and chief minister Y S Jagan Mohan Reddy is active in the state politics, Telugu Desam Party is planning to eliminate him.
This was the allegation levelled by YSRC MLA Topudurthy Prakash Reddy, representing Rapthadu assembly constituency in Anantapur district on Saturday.
He said Naidu would not be able to survive without power even for a minute.
"But he cannot come to power as long as Jagan is around. So, he is planning get rid of Jagan to come to power," the MLA alleged.
Prakash Reddy was referring to a TDP leader Malladi Vasu's announcement that he would give Rs 50 lakh to those who killed YSRC leaders Ambati Rambabu, Kodali Venkateshwar Rao and Vallabhaneni Vamsi for allegedly abusing Naidu's wife Bhuvaneshwari.
"Why didn't Naidu and Balakrishna condemn such an announcement? It clearly shows Naidu is behind such statements," he alleged.
Prakash Reddy also found fault with the TDP leaders of Anantapur for putting up flex boards of Malladi Vasu who offered money to kill YSRC leaders.
"Nobody can unseat Jagan, as he has been earning the respect of all sections of people," he asserted.