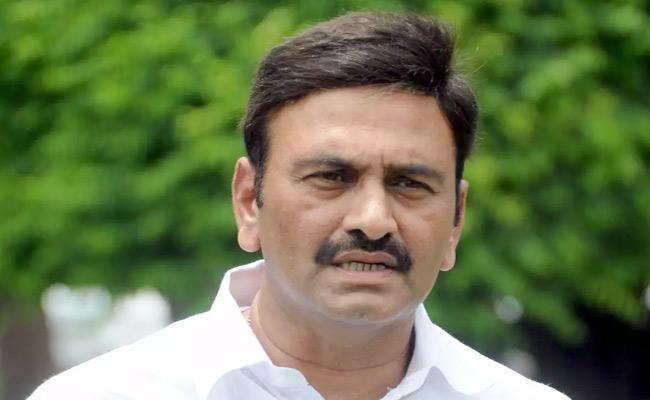 In a temporary relief to rebel YSR Congress party MP from Narasapuram Kanmuru Raghu Ramakrishna Raju, the Supreme Court on Saturday granted stay on the probe by the Central Bureau of Investigation (CBI) into the alleged bank fraud case involving his company.
A division bench of the Supreme Court comprising Justice Ajay Rastogi and C T Ravi Kumar, which heard arguments into the petition filed by Raghu Ramakrishna Raju, challenging the CBI inquiry into the bank loan fraud allegedly indulged in by his company Ind-Barath Thermal Power Infra Ltd.
The bench ordered that till a final judgement is delivered on the petition, the CBI should stop further action against the company.
Earlier, Raju had challenged in the Telangana state high court the CBI announcement that the company Ind-Barat Power Thermal Infra Ltd had become insolvent, as it failed to clear the loans obtained from the consortium of banks.
Then high court chief justice Hima Kohli dismissed the petition and ordered stay on the CBI investigation saying the latter had not followed the due procedures in declaring the company insolvent.
However, after Justice Satish Chandra Sharma took over as the CJ of Telangana, he removed the stay and ordered that the CBI could go ahead with the investigation. Then, Raju challenged the same in the Supreme Court.
He said the IBTPL was sanctioned various credit facilities by the consortium of 10 banks, led by Punjab National Bank to the extent of Rs 1004.6 crores, supposedly for setting up a 300 MW coal-based power plant in Honkan Village in Karnataka and later to Tuticorin, Tamil Nadu.
In due course, there were several instances of Power Finance Corporation (PFC) and Rural Electrification Corporation(REC) under the Ministry of Power visiting the site of the project, and they had expressed concerns regarding its slow progress of the work and had recorded their concerns.
In March 2018, Punjab National Bank declared the account of M/s IBTPL as NPA with an effective date as 30 June 2016 with outstanding liability at Rs. 1021.13 crores.
Based on the Forensic Audit Report dated 31 August 2019, which indicated a diversion of funds between 1 April 2014 and 31 August 2018, Punjab National Bank (lead bank) declared IBTPL's account 'fraud' on 14.11.2019.
All other 9 banks in the consortium of lenders also declared the account as fraud as a complaint was filed with the Central Bureau of Investigation, New Delhi, as the money was swindled by IBPTL.