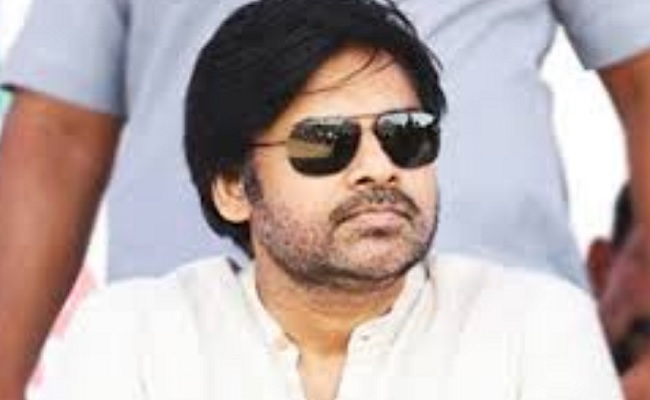 It has been proved time and again that Jana Sena Party chief and actor Pawan Kalyan does not do enough homework before making statements in the media. He speaks with a lot aggression but with little substance.
Take for instance, his comments against YSR Congress party president and Andhra Pradesh chief minister Y S Jagan Mohan Reddy on introduction of English medium in the government schools.
Pawan said if Jagan had so much love for English, he should get Sri Venkateshwara Suprabhatam translated into English and make it chant in the temples. This is ridiculous and silly.
First of all, Suprabhatam is in Sanskrit and not in Telugu. So, there is no disregard for Telugu here. And Jagan has not dropped teaching of Sanskrit in schools and colleges.
Secondly, Pawan has made serious comments against Jagan for allegedly disrespecting Venkaiah Naidu. Nowhere did Jagan utter any disrespectful comments against Venkaiah Naidu. He only questioned as to what is wrong in introducing English medium in which Venkaiah's children and grandchildren also studied. He referred to Venkaiah Naidu as: "Venkaiah garu.."
Thirdly, there is a huge difference between disrespecting Telugu and introduction of English medium. Just because Jagan has introduced English medium in schools, he nowhere said dump Telugu completely everywhere.
On the other hand, he instructed that Telugu be taught compulsorily in the schools as a subject in the schools. Nowhere did Jagan give instructions that school students should speak only in English and speaking in Telugu is a punishable offence.
On his three marriages, it may be a mistake on the part of Jagan to refer to Pawan's personal life. But Pawan, too, spoke in the same language in attacking Jagan.
"If you want, you too can marry three wives. Who objected to it?" Pawan asked.
And he went on to ask whether Jagan was in jail just because he (Pawan) married thrice. He failed to explain what was the connection between Jagan's case and Pawan's multi-marriages.