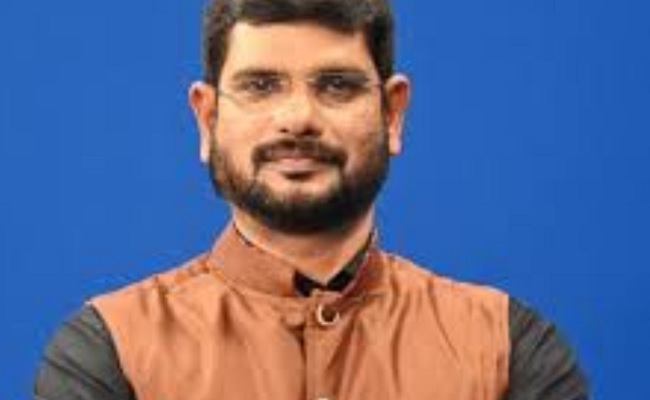 It looks like stage is set for the arrest for news anchor Murthy of popular television channel TV5 for allegedly misrepresenting reports about Coronavirus cases in Andhra Pradesh.
According to reports, cases have been booked against Murthy under Epidemic Diseases Act of 1897, which are non-bailable, on the charges that he had presented wrong information about Coronavirus in the state causing panic among the people.
"The Andhra Pradesh police are ready with the arrest warrant and they might come to Hyderabad anytime to arrest Murthy," these reports said.
While misrepresentation of Coronavirus epidemic is the immediate reason for planning the arrest of Murthy, there are various other reasons for targeting him.
It is an open secret that TV5 has been a "yellow" channel, blatantly supporting the Telugu Desam Party.
For quite some time, the channel has been deliberately targeting the Jagan Mohan Reddy government and the YSR Congress party.
In fact, it is one of the few yellow channels like ABN-Andhra Jyothy, which have no entry into the state assembly and also to the official press meets or meetings of the chief minister.
And Murthy, known for his pro-TDP stand, has been openly challenging Jagan and the ruling party MLAs to take on him for questioning the government. Day in and day out, he has been anchoring shows that are completely targeting the Jagan government.
So, naturally, the Jagan government has been waiting for an opportunity to corner Murthy. And finally, a recent news show in which he allegedly misrepresented the facts came in as an excuse for the government to file cases against him and throw him behind the bars!