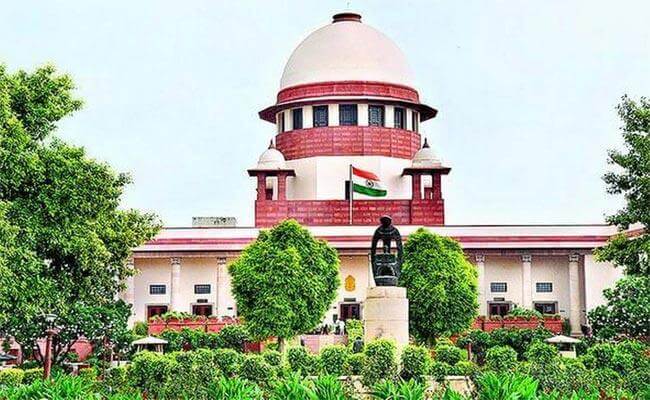 The Supreme Court on Wednesday agreed to examine a plea of the Andhra Pradesh government against the recent order of the high court suspending the government's order which prohibited conduct of public meetings and rallies on roads, including national highways.
A counsel mentioned the Andhra Pradesh plea before a bench headed by Chief Justice D.Y. Chandrachud and comprising Justice P.S. Narasimha, stating that the high court has stayed its order on public meetings and rallies. The top court agreed to hear the plea on January 19.
The Andhra Pradesh High Court, earlier this month, suspended, till January 23, the operation of the Government Order (GO) that prohibited conduct of public meetings and rallies on roads, including national highways.
The state government, in its plea, said recently on December 28, 2022, 8 people died during a stampede in a political roadshow held in Kandakuru in Nellore district. "The state was thus prompted to issue the Impugned GO, wherein it clarified/emphasised the considerations to be taken by the police while regulating public meetings/ demonstrations under Section 30 of the Indian Police Act, 1861," said the plea.
The Andhra Pradesh Police Department was advised to refrain from granting permissions for such public meetings unless adequate and exceptional reasons were provided by the person seeking permission to conduct such a meeting.
The state government said: "The Impugned GO is merely a set of clarificatory guidelines regarding exercise of power by the police under Section 30 of the Police Act. It does not ban public assembly, either directly or indirectly. Instead, it merely reasonably regulates it. The recent instances of both fatalities and public inconvenience indicate that public safety and interest mandate that such meetings be avoided, unless in exceptional circumstances, and the Impugned GO merely advises the police to ideally act accordingly."
The interim order was passed by the high court on a plea challenging the GO. It scheduled the matter for further hearing on January 20 and sought the state government's response. It was argued before the high court that the order was passed to stifle the opposition voices against the government.
On January 2, the AP government issued the order against the backdrop of a stampede at a rally held by the main opposition Telugu Desam Party at Kandukuru on December 28.