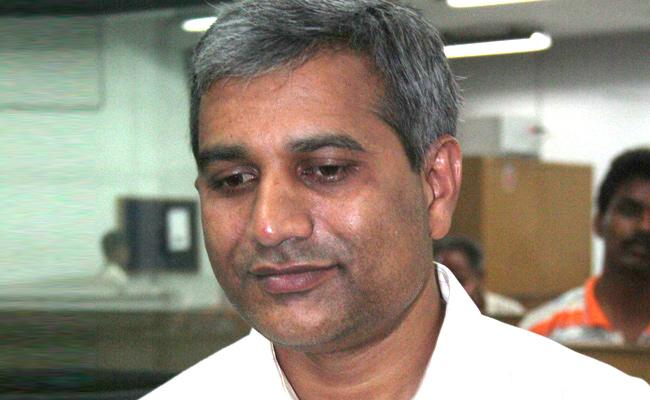 It looks like Andhra Pradesh State Road Transport Corporation managing director Madireddy Pratap is taking decisions on his own, causing a lot of embarrassment to transport minister Perni Venkataramaiah alias Nani.
Madireddy Pratap, an IPS officer who was very close to former chief minister combined Andhra Pradesh Y S Rajasekhar Reddy and held important position in his regime, is back in the limelight in the present government led by YSR's son Y S Jagan Mohan Reddy.
Because of his proximity to the YSR family, Pratap has been acting rather independently.
On Wednesday, he announced that the RTC would do away with all sorts of concessions in the RTC buses, at least for a few months, in the wake of severe losses incurred by the corporation due to two-month long lockdown.
So, concessional travel hitherto being given by senior citizens, students, physically challenged, pregnant women, ex-servicemen and journalists, stands withdrawn temporarily, Pratap announced.
One doesn't know whether there were any protests from any other sections for losing these concessions, but journalists would definitely not keep quiet.
On Thursday, they raised the issue before transport minister Perni Nani and protested for withdrawing travel concessions given to them.
Nani was obviously taken aback, because he was not aware of the decision. He tried to convince the journalists that he would look into it and get the concessions restored. But naturally, it was a sort of embarrassment for him.
The other day, too, Pratap landed Nani in a similar embarrassing situation. He had unceremoniously terminated the services of nearly 7,600 outsourced employees in RTC in the name of austerity. The internal memo and instructions through WhatsApp were there for everybody to see.
But Nani was not aware of it and had to cut a sorry figure when the journalists pointed this out to him. He only said it was just an adjustment and nobody would lose jobs in the Jagan regime. But till now, outsourced employees were not taken back into service.