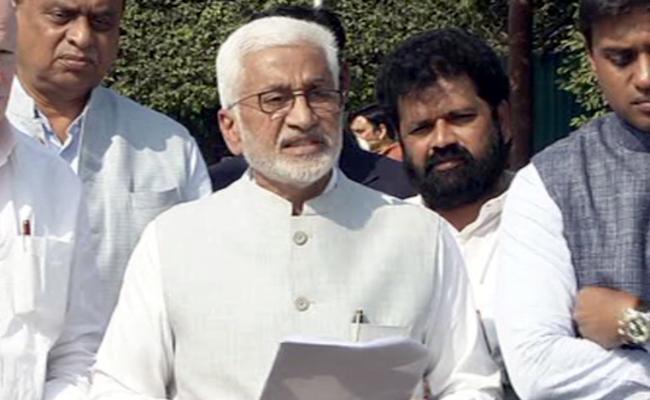 YSRCP Rajya Sabha MP Vijay Sai Reddy made a couple of tweets that proved to be shocking and below the belt.
Tweeting about Nara Chandrababu Naidu he mentioned that he is suffering from Hansen's disease and it has eaten away six of his foot fingers.
"Hansen's disease has eaten away his fingers. Hence he cannot remove shoes and socks even in front of God. He has to change his socks every six hours and change clothes twice a day. He believed that money is everything but didn't think about what God would take away from him for the kind of sins he committed", Vijaysai tweeted.
This is really a shocking allegation as there was no such announcement about Chandrababu's health earlier. Hansen's disease is almost like that of leprosy. If this is true, it is better for him to take medical rest than worrying about the coming elections.
In another tweet he wrote- "No one knows who dropped the seed. No one knows where it grew. Someone watered the plant. There's a confusion in the story. Someone else paid the fees for foreign studies. Someone else managed the exams. Bokesh! Your job was only spending time with strip dancers".
This is really hitting below the belt. When enquired the reason for this, it is revealed that an e-paper run by the TDP group has been personally attacking Vijayasai Reddy with the filthiest language. So, he took it this way and tried to reply in the same language.