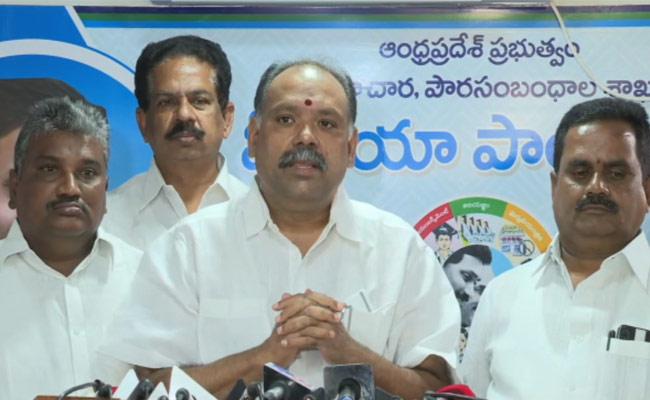 The long wait for the employees of the Andhra Pradesh government to get their pay revision continues with chief minister Y S Jagan Mohan Reddy seeking a couple of more days to announce the same.
For the first time, Jagan held talks with the representatives of various employees' unions one after the other and discussed the implementation of the pay revision commission recommendations.
Though they expected that the chief minister would make an announcement on the PRC, they did not get the same. Instead, he told them to wait for another two or three days to get an official announcement on the pay revision.
Jagan, however, gave them a hint that the pay revision might not be up to their expectations. He told them to understand the financial constraints of the government and have a practical thinking on the situation.
"I request you not to cause a huge burden on the state exchequer by demanding impractical pay hike," he said.
Stating that his government was employee-friendly, the chief minister told them that despite the constraints, the government had been paying them 27 per cent interim relief for the last two years.
"Since employees play a major role in the implementation of the government schemes, we have been considering their demands sympathetically. I have been resolving one issue after the other and I will consider your demands also favourably," Jagan told them.
The employees' associations are hoping for at least one percent more than what the Telangana government has given – 30 percent hike.
There might be another meeting on Saturday between the unions and the chief minister, after which an announcement would be made, sources said.