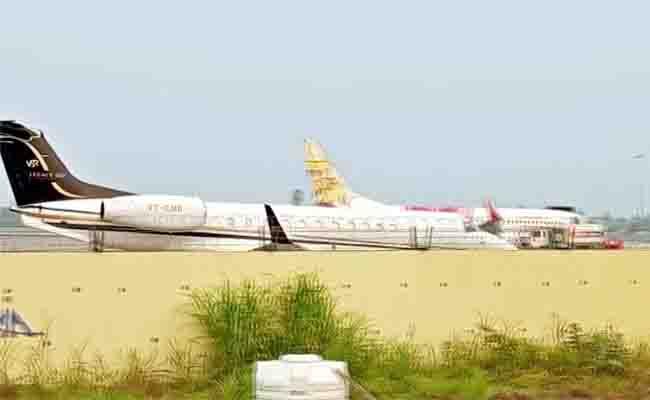 An aircraft carrying Andhra Pradesh Chief Minister Y.S. Jagan Mohan Reddy made an emergency landing at Gannavaram airport on Monday evening, reportedly due to a technical snag.
The chartered aircraft in which the Chief Minister and senior officials were travelling to New Delhi returned to the airport, around 30 minutes after take-off.
The aircraft took off at 5.03 p.m. and returned to the tarmac at 5.27 p.m. It made a safe landing.
According to the Chief Minister's Office, the pilot identified an AC valve leakage which led to a problem in the pressurisation system. This forced the pilot to return to the airport to ensure safety of the passengers.
The Chief Minister was on his way to the national capital to address diplomats and entrepreneurs in a curtain raise event related to the AP Global Investors Summit-2023.
After the aircraft returned to the Gannavaram airport, the Chief Minister left for official residence at Tadepalli.
The officials were making alternate arrangements for the Chief Minister, public representatives and officials to go to New Delhi on Monday night.