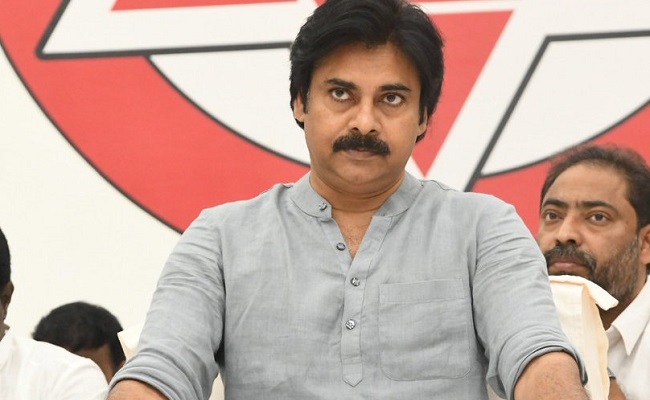 A quote tweeted by Jana Sena Party president and power star Pawan Kalyan on Tuesday raised many eyebrows, as nobody understood whom he was targeting by tweeting the quote and why he has done that.
The quote, which is being seen as a comment on the current situation in the Telugu film industry as well as Andhra Pradesh in general, did not take any reference or quoting any instance, leaving his fans and followers in a quandary.
What did Pawan quote in the social media? "One of my favourite quotes: Until the people are in a misapprehension, they will only assume 'bait' to be food -Vakada Srinivasa Rao," the tweet said.
Who this Vakada Srinivasa Rao is and in what context he had made that comment have become a puzzle for his social media followers.
It is not known what Pawan Kalyan is referring to, but there is a talk within his followers that he has tweeted regarding the situation of politics in Andhra Pradesh. Since there is no reference to whom it was aimed at, others think he has just tweeted a quote.
In contrast, people close to him believe that Pawan Kalyan is upset over megastar Chiranjeevi and other big stars in the Telugu film industry approaching Andhra Pradesh Chief Minister Y S Jagan Mohan Reddy on ticket pricing issues.
There is a talk that the controversy over the ticket prices was only a creation by the Jagan Mohan Reddy government only to bring the Tollywood biggies on their knees.
"The issue was the creation of the chief minister, who wants to gain credit for solving the same, only out of ego," a sources said.
Well, there is also a talk that Pawan Kalyan's quote might have something to do with his upcoming film 'Bheemla Nayak' which is going to be released soon.