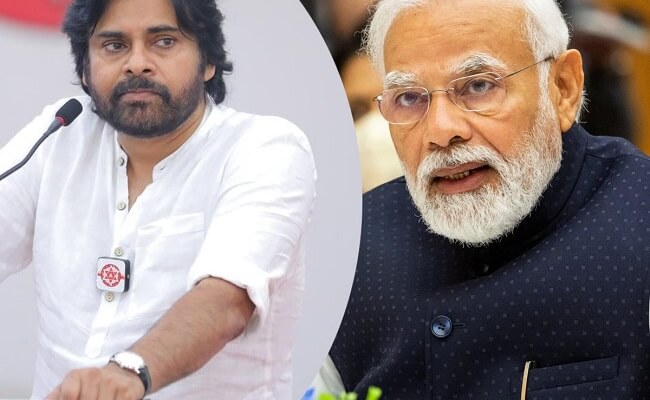 The meeting between Jana Sena Party chief and Prime Minister Narendra Modi for about half-an-hour has created a lot of buzz in Andhra Pradesh political circles and speculations in the media.
But YSR Congress party appears to have decided not to make any comments on the meeting nor would it attach any importance to the same.
In fact, senior YSRC leader and state education minister Botsa Satyanarayana sought to underplay the meeting between Pawan Kalyan and the Prime Minister.
"Such a meeting with politicians is common and one should not see with a binocular the significance of Modi-Pawan Kalyan meeting," he said.
Yet, the YSRC leaders are making discreet enquiries about what exactly might have transpired between the Prime Minister and Jana Sena Party chief.
"Definitely, it has a lot of political significance. Otherwise, Modi would not have called Pawan Kalyan for the meeting ahead of his interaction with core committee members of the BJP," a YSRC leader observed.
According to the latest reports, Modi reportedly asked Pawan Kalyan to stay back for one more day and if possible, he would like to have another round of meeting with the actor, where further details would be discussed.
It clearly shows how Modi is giving a lot of importance to Pawan Kalyan. If the outcome of the meetings translates into action, then the BJP-Jana Sena combine might take an aggressive stand against the YSRC in the coming days.