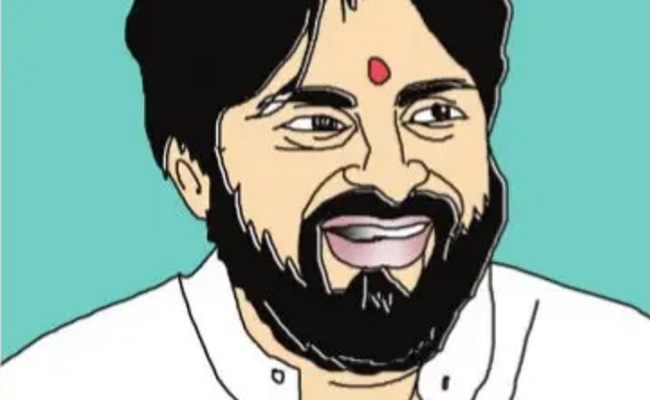 Pawan Kalyan has become a laughing stock once again. He proved that he has no self esteem and own opinions but will simply act as a slave to the group that hires him.
It is known that Andhra Pradesh is seeing the tumultuous atmosphere as the TDP leader ignited the fire with cuss words while addressing the CM.
The attacks on TDP offices were followed by agitators in response to Pattabhi's words.
But not condemning Pattabhi's words, Janasena leader Pawan Kalyan criticised the attacks.
He should remember one thing. He never condemned the attacks on Sri Reddy, Mahesh Kathi and Posani Krishna Murali by his fans on different occasions.
He maintained silence and enjoyed the action episodes. But now, he opened his mouth in support of TDP for which his party, his Jana Sainiks and himself are slaves now.
Not even saying a single word about Pattabhi's filthy language and the usage of terms like 'bos di ke', Pawan Kalyan condemned the attacks acting like a saint.
Thus he became a laughing stock once again.