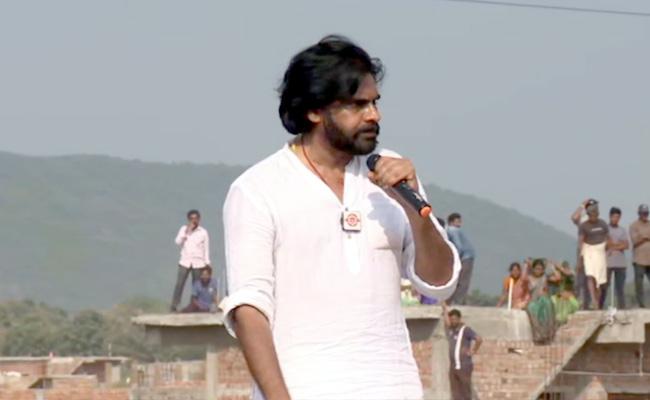 The political corridors of Andhra Pradesh have been expecting to know what transpired between Prime Minister Narendra Modi and Jana Sena chief Pawan Kalyan, when they both met in Visakhapatnam on November 11.
Though there was a third person, Nadendla Manohar, present in the meeting, none of them have revealed what happened inside.
There was a swift change in the attitude of Pawan Kalyan after his meeting with the Prime Minister.
The Jana Sena chief was soft in both his style and talking and he was not as aggressive as he used to be before meeting the prime minister.
However, he gave an indication during his visit to Vizianagaram on Sunday, when he said that the ruling YSR Congress leaders were complaining against him in Delhi.
"Your leader is going to Delhi not to get something for the state, but to complain against me," Pawan Kalyan said.
He further said that he is not scared of complaints against him with the Delhi leadership and asserted that he would fight with the government and the ruling party on the issues.
This would mean that the Prime Minister must have talked to him about the complaints against him by the YSR Congress.
The Prime Minister must have advised him to restrain and must have referred to the complaints against him.
This could be the reason for the attitude change in Pawan Kalyan after meeting the Prime Minister.
So, without saying directly, Pawan Kalyan himself accepted that the Prime Minister asked him about the complaints against him.
In other words, it could be understood that the Prime Minister must have warned him against going aggressively against the ruling party and the state government.
This warning from the Prime Minister must have been the reason for the dry talk of Pawan Kalyan before the media and the silence that he maintained when he visited Rushikonda in Visakhapatnam.