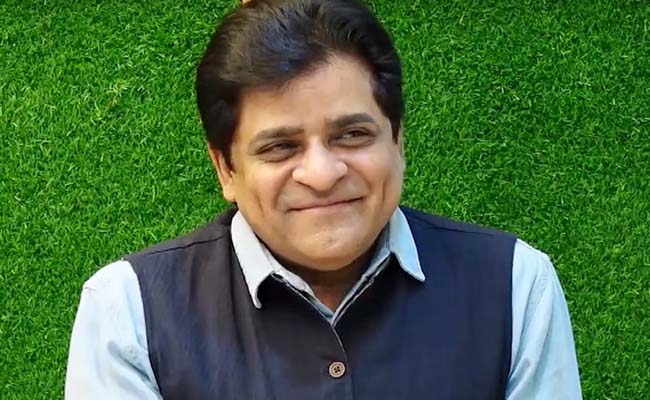 Popular comedian-turned-YSR Congress party leader Ali, who was recently appointed advisor to the Jagan Mohan Reddy government in Andhra Pradesh on electronic media affairs, announced on Tuesday that he was ready to fight against power star and Jana Sena Party chief Pawan Kalyan in the next assembly elections in the state.
Speaking at a function at Nagari in Chittoor district, Ali said though Pawan Kalyan was a good friend of him, politically he would strongly differ with the latter.
"Politics and film industry are two different fields. It is very common in politics to make criticism and counter-criticism," he said.
He declared that if the YSRCP high command directs him, he was ready to fight on behalf of the party against Pawan Kalyan whatever constituency he contests from.
"I am confident of defeating the Jana Sena leader," he said.
The comedian asserted that the YSRCP would win 175 out of 175 seats in the next assembly elections in the state.
"We shall make clean sweep of all the seats. The Telugu Desam Party, the Bharatiya Janata Party and the Jana Sena would not get even deposits in majority of the seats," he said.
Stating that the people are strongly supporting the Jagan government, Ali said the welfare schemes introduced by the chief minister had deeply penetrated into the masses.
"These schemes are enough to bring the party back to power again," he said.
Ali, who had till the other day, was showering praises on Pawan Kalyan, came down heavily on the latter for his comments at the recent Yuva Sakthi programme held at Ranasthalam in Srikakulam district.
"Pawan Kalyan is not behaving like a matured politician. He made immature and cheap comments against Jagan and other YSRCP leaders at the Srikakulam meeting. He was defeated at two places – Gajuwaka and Bhimavaram in the last assembly elections; as such, he has no people's mandate," he said.
Reacting strongly to the Jana Sena chief's comments against actor-turned-minister R K Roja, the electronic media advisor said it was meaningless on the part of Pawan to call Roja a "diamond rani."
"She is a woman leader who commands high respect and popularity. To call her a "diamond rani" shows how low-level Pawan Kalyan has stooped down in politics. Roja is not only a powerful diamond but also a firebrand leader," he said, adding that even in politics, Roja would shine like a diamond.