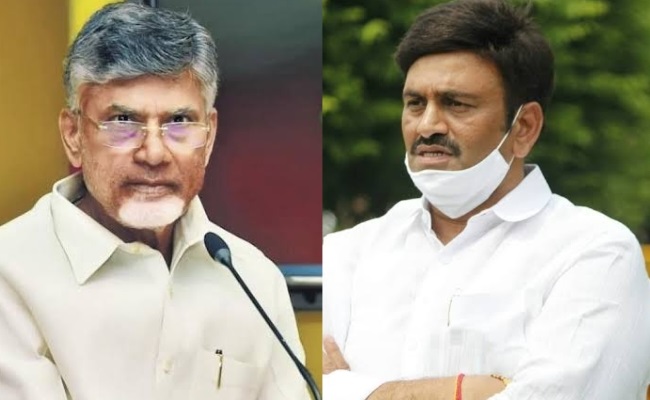 Gone are those days when the sympathy waves helped the politicians. The people have become too cynical. They don't have time to lament about the politicians as they feel that the politicians deserve whatever the worst they face as an occupational hazard. Ultimately people now take everything as entertainment and like a reality show.
Playing the victim card and complaining is the biggest joke in politics today.
The popular crying episode of Chandrababu Naidu ended up as a blackmark to his image and his party. Now Raghu Rama Krishnam Raju also joined the list not by crying but playing the victim card.
In an interview. Raju complained that he was beaten so badly by the police in the recent Sedition case episode. He said that the police applied third degree on him and he made loud shouts.
He is not underlining the point that people either laugh or look down at someone in politics playing victim card. One has to either withstand or fight back in politics but never lament or cry in public.
When YS Jagan Mohan Reddy was troubled by the opponents a few years back, he never played the victim card. He fought with his endurance first and power next. The kind of cases booked on him and the amount of torture applied on him is too big to imagine.
People always stand behind the strong leaders but not the weak hearted. Apart from expecting a peaceful rule, the people expect their leader should be mentally strong.
Just see the episode of Chandrababu crying. Nobody among the leaders of TDP opened up and talked powerfully in support of their leader once he cried. The leaders who made many challenges when the TDP offices were attacked during Pattabhi's episode, maintained silence after Babu's tears.
This is the blatant truth that the leaders should never appear weak in public.
Raghu Rama Krishnam Raju cannot expect sympathy or affinity from the people with his victim cards. It is high time TDP and his sympathizers learn this basic lesson.
Usha Chowdhary