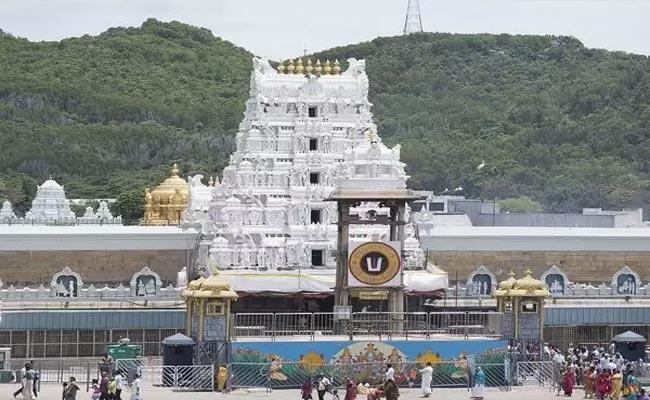 The decision of the Tirumala Tirupati Devasthanams (TTD) cancelling its contract with the Akashavani-All India Radio, Tirupati FM, for broadcasting of rituals, religious events and other programmes taking place at Lord Venkateshwara temple on Tirumala has triggered a political row.
Bharatiya Janata Party (BJP) spokesperson G Bhanu Prakash Reddy said it was atrocious on the part of the TTD to stop its broadcasting agreement with All India Radio (AIR) and demanded the contract be revived in the interests of the public.
Bhanu Prakash Reddy said that the TTD had reached an agreement with AIR for daily broadcast of pre-dawn rituals like Suprabhatam, Thomala and Archana in 2018. Though the agreement stands valid till August 31, 2022, the TTD withdrew from it and urged the latter to discontinue the services from September.
He also demanded to make public the compulsions behind the discontinuation of the broadcast.
However, the TTD issued a statement stating that the board had decided that all the rituals, religious events, festivals that are performed in the Srivari temple at Tirumala every day would be telecast on Sri Venkateshwara Bhakti Channel (SVBC) and broadcast on SVBC FM Radio.
The TTD said it had entered MoU with Akasavani for an everyday three-hour slot from 3am to 6am to live relay the programmes in Tirumala temple during that time on payment of Rs 35akhs per annum.
"When the TTD is having its own channel and radio to live telecast and relay all the rituals in the temple, it has decided to stop the services of Akashvani. Devotees are requested to make note of this and watch and listen to the live programmes on SVBC and SV FM," the TTD spokesman said.