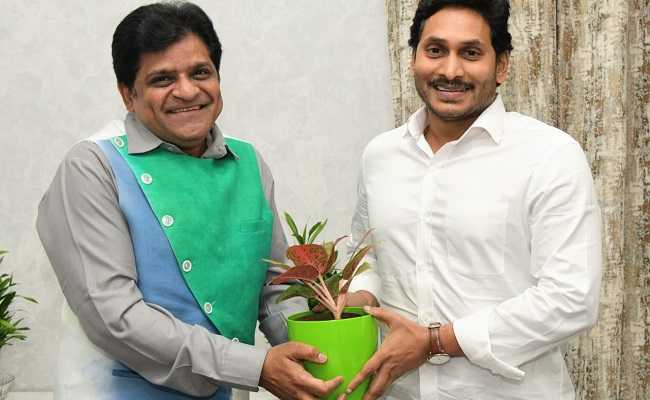 Popular Telugu comedian and television host Ali, whose name was in circulation as one of the probables for Rajya Sabha nomination from YSR Congress party, is not disappointed for not making it to the final list.
A day after YSRC president and chief minister Y S Jagan Mohan Reddy announced the names of candidates for four Rajya Sabha seats, Ali said he had no regrets.
"In fact, I did not expect any nomination for Rajya Sabha," he said.
He said it was Telugu film director S V Krishna Reddy who had given him a life in the film industry and it was Jagan Mohan Reddy who was grooming him as a political leader.
"I have never expected anything from Jagan. He knows what to give me when," he said.
Ali made it clear that he would take up any post ty that Jagan would give him in future.
"I will fulfil any responsibility entrusted to me by the party," he announced.
The comedian had joined the YSRC before 2019 elections and there was a talk that he would be fielded from Rajahmundry assembly constituency. But, because of political and caste equations, Jagan could not accommodate him.
During the recent filling up of nominated posts, too, there was a talk that Jagan would give him some post.
In fact, Ali was specifically called to the meeting held by the chief minister with the Tollywood delegation a couple of months ago and then, Jagan reportedly promised to give him some post.
But it did not happen. Ali is strongly of the hope that Jagan would acknowledge his loyalty one day or the other.
Hope he will get the MLA ticket for the next elections!