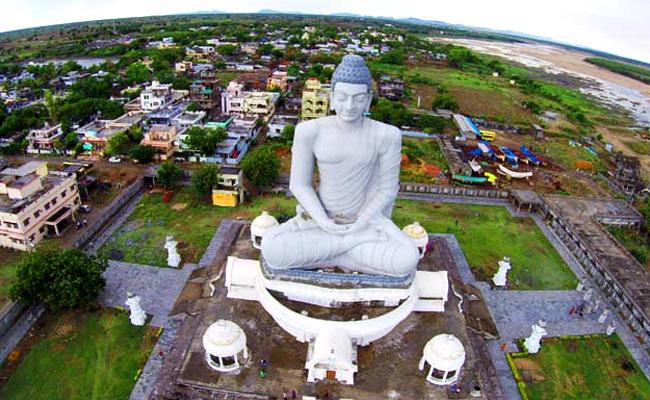 It has been nearly two since the Amaravati capital project works came to a grinding halt following an order from chief minister Y S Jagan Mohan Reddy soon after he assumed charge in May 2019.
While he has decided to create three capitals for the state, the abandoned Amaravati works have become a big burden to the state government now.
After a long gap, he directed the Andhra Pradesh Metropolitan Region Development Authority (APMRDA) to complete the most important of the pending works in Amaravati.
He told the authorities to go in for borrowings from commercial banks for which the state government would stand guarantee. The officials projected that it required around Rs 11,000 crore to complete the same.
But the banks are now refusing to give further loans to complete the works in Amaravati. They reportedly asked the government to clear the old loans taken for starting the works first and then ask for fresh loans.
Since there have been no works in the last two years, the loan burden went up sharply along with interest.
So, unless the government clears at least part of the old loans, which are to the tune of Rs 2,060 crore, besides interest of Rs 11 crore per month, the banks have refused to grant fresh loans for Amaravati.
Apparently, the banks have also lost interest in Amaravati projects, once the Jagan government took the decision to shift the administrative capital to Visakhapatnam.
"Unless the old loans are closed along with principal and interest, there is no scope for fresh loans," the consortium of banks reportedly told the government.
Now, there is no scope for the government to drop the plan to take fresh loans for Amaravati, but it cannot escape paying principal and interest for the abandoned projects!